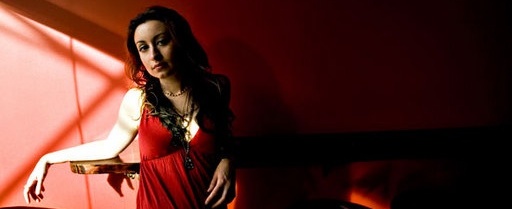 Rainn Wilson loves Mieka Pauley
Some people in the music industry accredit success directly to the number of fans an artist has. However, in the case of indie artists, there are other ways to gain momentum. One option is the support of a mainstream artist or celebrity. Some of them do it in different ways, but celebrities always have a way of boosting an indie artist's popularity.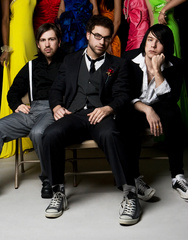 Rainn Wilson (Dwight on The Office) isn't shy about his musical opinions. In fact, he's taken notice of a couple OurStage artists and is becoming actively involved in their careers. Plushgun isn't a stranger on the OurStage roster, but Rainn Wilson's appearance in their video for "Just Impolite" puts an interesting "main stream" spin on the group. Rainn Wilson has also expressed interest in bluesy singer/songwriter Mieka Pauley. Wilson has chosen to follow Pauley on Twitter (an honor that he has only given 60 other people). Whether it's online, in videos, or just in his spare time, Rainn Wilson keeps his attention turned to independent artists in the music industry.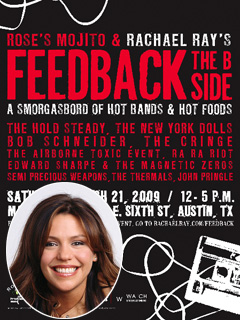 Food Network star, Rachel Ray, is not known for her taste in music. She is becoming something of a tradition at the SXSW musical festival in Texas. For the second year running, Rachel hosted an indie music feature party in Austin at the 2009 event. On the bill at Ray's party this year was The Hold Steady, The New York Dolls, Bob Schneider, The Cringe (Ray's husband's band), and The Airborne Toxic Event. Last year's event showcased Scissors for Lefty, another band showing prominence on OurStage. Ray has an ear for impressive indie rock and isn't shy about being a musical advocate. Needless to say, there are plenty of independent artists out there that are catching the ears of not only the general public, but mainstream celebrities like Rachel Ray as well.
To follow suit with this concept, Edward Norton, acclaimed actor of Fight Club and American History X, does hi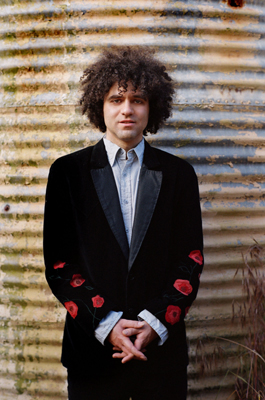 s own indie endorsement. Long time friend and indie singer/songwriter, Peter Salett, has received a lot of artistic support from the actor. In fact, Salett held a vast majority of the slots on Norton's Celebrity Playlist on iTunes. Norton describes Salett as being "one of the most instinctive, lyrical singers and natural songwriters" in a long time. Recently, the songwriter has gained industry momentum as a composer for film (a career path that began to take shape when Salett composed the full score for Norton's film "Down in the Valley"). He recently wrote the score for Role Models starring Paul Rudd and Seann William Scott. Branch out from OurStage to other indie artists and check out his website or pick up his latest release, In the Ocean of the Stars.
Whether it's online endorsement, a high profile gig, or just the help of an old friend turned actor, indie artists can benefit from the clout of mainstream celeb's and personalities. Be sure to check out all of these artists, because they've definitely caught the attention of some important listeners.