In the age of "generation Obama," community service organizations and charities are gaining momentum in their efforts to promote and fund a number of good causes. These days, there is an ever-growing call for action on many fronts"both mainstream and unconventional"and the music industry is responding. New artists are emerging as advocates in support of charitable work, human rights and similar causes everyday, a positive trend that can bolster both career and personal beliefs.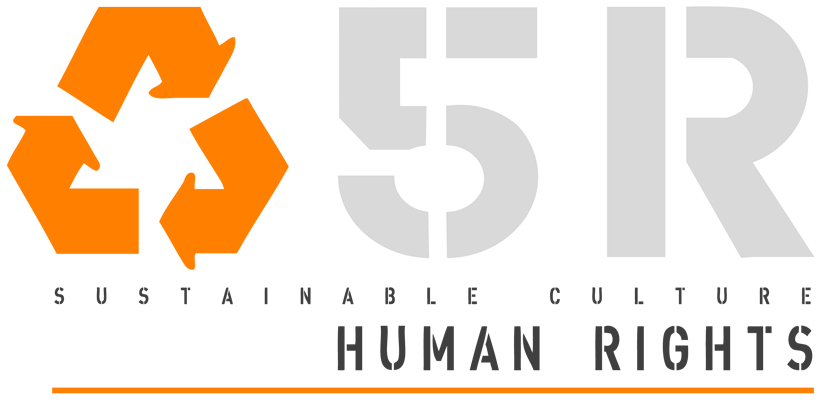 One such organization benefiting from industry support is called 5 Rights Inc. 5 Rights exists to try and promote "a local, sustainable culture of human rights." These rights are protected by a United Nations bill and are the basis of the organization's goals. We caught up with 5 Rights representative Jeff Lipman, who has worked closely with community-minded OurStage band the Adam Ezra Group. When asked about the advantages of an artist supporting a cause, Lipman agreed with the idea that musicians can raise awareness by encouraging  fans to take an interest in a particular cause. This is especially important for the 5 Rights organization since basic human rights is a global topic that needs greater awareness. Although 5 Rights doesn't focus solely on the music industry as a partner in their cause, they do plan on organizing some human rights festivals, utilizing music as a central point of the event.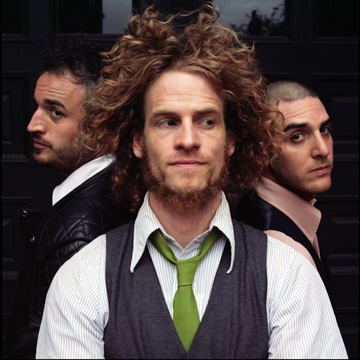 When talking about 5 Rights and the music industry, it's almost a given to discuss Calling All Crows. This is an organization that was started by Chad Stokes (Dispatch, State Radio) and his activist partner, Sybil Gallagher. Per their Website, Calling All Crows is dedicated to mobilizing musicians and fans to promote human rights." We spoke to Matt Wilhelm, Co-Operator of Calling All Crows, to get his opinion on bands' roles in charitable organizations. He agrees that a band can bring a new level of awareness and passion to a cause, beginning with the community of fans that surrounds the artist. But Wilhelm also feels that it works both ways. If a band can be a catalyst for activism, then a band can also benefit from the community of fans they gain from supporting a particular cause. In his words, "doing good and doing well are not mutually exclusive." Bands like State Radio and Dispatch have certainly supported this idea in the past as evidenced by the droves of fans coming out to hear both their music and their messages of political, environmental and social activistism.

State Radio and Calling All Crows are currently working to end violence against women (with particular regards to the Darfur region), to abolish the death penalty and to inspire public service. We asked Wilhelm to give  OurStage bands some advice about using a service-minded attitude to help their band as well as their community. He encouraged artists to use the same techniques that State Radio uses:  to book shows in your area that are coordinated with dates when a community service project is viable. State Radio, for example, scheduled a concert at the Hampton Beach Casino Ballroom in Hampton Beach, NH on July 9th.  The band, along with Calling All Crows, is encouraging concert goers to join them in a Hampton Beach clean-up before the show to build awareness about The Blue Ocean Society" who will also join the effort " as well as build a sense of community using public service.  Wilhelm is asking all of the OurStage fans to become involved by emailing service ideas to local bands in order to direct them to pertinent issues in the community.  State Radio, for one, still reads these types of fan emails and uses the ideas in order to combine their touring schedule with local projects.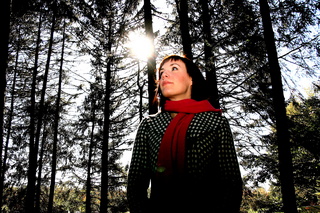 Bands like State Radio and Dispatch, exemplify a growing movement of artists with larger goals outside of the music industry. OurStage bands are following suit. Indie pop artist Margo Reymundo released an album earlier this year after launching a green production project called Organica Music Group (who prints all of their releases on environmentally friendly materials and encourages activism). Joshua Ingram and his band recently participated at a fundraising concert for St. Baldrick's, an organization that raises money to fight cancer in children. Singer/Songwriter Heather Evans recently decided to team up with an indie video company to create a video for her song "Priceless," after attending a conference about Human Trafficking in the U.S. Heather feels a video can raise awareness for the topic within the indie music scene. (Stay tuned for more on this project, and be sure to check out her profile for updates.)
Whether it's a human rights organization, your favorite Dispatch song or an OurStage artist you stumbled on while judging a battle last week, there's countless evidence of the existence of activism in the music scene. If you're an artist, check out Calling All Crows, State Radio and other service-minded bands to learn their techniques and discover how you might be able to help the community as well as sevice your career. If you're a fan, take initiative and organize a benefit event while teaming up with artists in your area.  Whatever you do,  bring your passion for the cause and encourage others to join in. After all, it is called "community service" for a reason.