Home of: Dave Brubeck, John Mayer, Hate Breed, Charles Ives, Meat Loaf, Liz Phair, Mark McGrath, Michael Bolton, Moby, Rivers Cuomo
Fun Facts: State Insect: Praying Mantis, State Song: Yankee Doodle, Nickname: Nutmeg State
The Venues: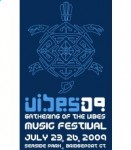 The state of Connecticut may be malnourished when it comes to quantity of music festivals, but the quality of the few they do have make up for the otherwise lack there of. One of such festivals is The Gathering of the Vibes, held on the shores of the beautiful Long Island Sound in Bridgeport, CT. This annual gathering welcomes everyone from families to psychedelic enthusiasts, and bills acts ranging from pop rock quartet Guster to Reggae Jam artist George Clinton. With such a broad variety of people and music to experience, what's to lose?
Connecticut's second largest city, New Haven is home to a thriving music scene. King of the venues within this music scene is Toad's Place, a landmark setting that has witnessed sets performed by legendary musicians, including a Rolling Stones surprise show to 700 people in ˜89, a 5 hour Dylan set in ˜90 (his first club show in 25 years) and U2's 8th American concert ever in ˜80. Toad's was even the recording setting for Billy Joel's song Los Angelenos. Today, the building continues to open its doors to an array of nationally known acts, from young R&B face Trey Song to Indie Rock group Yeasayer.
The Artists: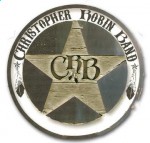 When Christopher Robin says been there, done that, he's most likely telling the truth. Having been a resident of seven states, he's done everything from sailing tall ships in the Pacific to riding horses as a ranch hand in Colorado. The only talent that Robin carried throughout all of his adventures was his uncanny ability to shred the blues. Check out his song Up At The River to hear influences from all corners of the country.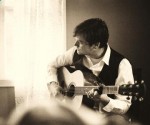 Singer songwriter Chuck E. Costa never asked to be a musician. Music asked for him. From the moment Chuck accidentally found an old guitar in his basement, he has been working tirelessly at mastering the instrument. And having a degree in philosophy, his lyrics aren't too shabby either. This self-taught troubadour has been roaming the land and perfecting his trade for years now. Give his humble Answers a listen before he breaks big!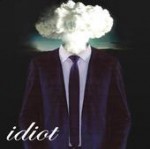 Equipped with music degrees from Berklee College of Music in Boston, Connecticut-based Idiot (yes, that is really their name) compose hard rock music with unique forms, addicting riffs, and full throttle energy. As a result of their rigorous music education, the members of Idiot are extremely tight and in sync with each other. They're playing around the CT and NYC areas right now, so be sure to check out their live show for a raucous night you'll be feeling the next morning.
Check out these acts and other great Nutmegger artists in the playlist below! Who are your favorite OurStage Connecticuters? Where do you like to see live music in Connecticut? Let us know in the comments section below!