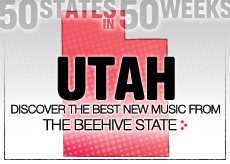 Fun Facts:  State Motto: Industry, State Song: Utah, We Love Thee, State Cooking Pot: Dutch Oven
Home of: David Archuleta, Jewel, The Used
The Venues: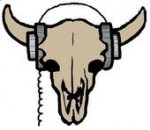 Originally from a neighboring state, this writer has been privy to the geologic jewels Utah has to offer for years. When these spectacular canyons and desert rock formations are combined with outdoor music festivals, the result is breathtaking. The Desert Rocks Music Festival (hosting more styles than just desert rock) is a 2 day camping festival located in the desert outside Moab with a past roster that includes The Derek Trucks Band, Del The Funky Homosapien, Hot Buttered Rum, Alkoholics, and The Motet. Though subject to inclement weather (such as flash floods literally washing tents away forever), this small festival in the middle of nowhere (just follow the directions down the dirt road) is bound to be a good time if you can find it!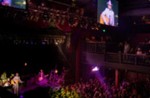 Referred to by some Utahans as a small city music venue with a big city vibe, the 4 story, 1200 capacity Depot on the outskirts of Salt Lake has hosted hit artists the likes of Bare Naked Ladies, The Black Crowes, O.A.R., and indie artists such as Pinback, The Dead Weather and Big Head Todd & The Monsters.  Don't let the the 100- year-old Union Pacific Railroad Station fool you; inside the enigmatic setting lies a state-of-the-art sound system.
The Music: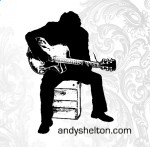 With lines like Throw him a dime/ he will sing you the rhymes/ of a song that he made/ bout his life on the street/ where it's all the same one would expect Lehi, Utah's Andy Shelton to be nothing more than a casual busker. The truth is, he's been featured on the Number 1 acoustic podcast on iTunes, as an Editor's Pick on CDbaby.com and cited as composing possibly the best written music in the state. Check out his song portfolio for a nice mix of acoustic folk and soft rock songs with an emphasis on insightful storytelling!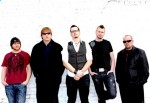 How many bands can honestly say they formed in the armed forces playing nothing but acoustic instruments and ammo cans? OurStage Act American Hitmen is composed of 5 Marines who bonded during their combat time back in 2004. As is to be expected, the war had an immense affect on their lives and,  in turn, their collective songwriting as they attempt to sonically portray a side of war not yet presented to the public. Through their blisteringly honest lyrics and militaristic demeanor, American Hitmen quickly taking the world of music by storm.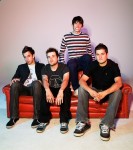 Salt Lake Pop Rock quartet Mury have enjoyed much success in their short 18 month career. From being selected as a finalist in Spin Magazine / Airwalk's Unsigned Hero Contest to being named as one of the Top 100 bands to look for in 2009 by Absolutepunk.net, these kids have matured personally and musically during this brief span, playing solid pop rock laden with the hooks and chord walls we've all come to love. Check out boy loves girl track Sleep Sweet for some sugary nostalgia.
Check out these acts and other great Utahan artists in the playlist below! Who are your favorite OurStage Utahans? Where do you like to see music in Utah? Let us know in the comments!