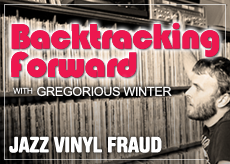 Drama rarely strikes the record community. Besides the occasional scuffle between buyers and dealers at trade shows or the apprehension of a shoplifting hooligan, there really isn't a lot of breaking news to report regarding vinyl and the law"until now. In October of 2009, a seller by the name of Nautiluso listed approximately 150 ridiculously rare jazz and classical LPs on eBay. Auctioning some of the most desirable jazz discs in the world, the sale caused quite a stir in the collector community.
Here is a small sampling of some of the staggering prices received by Nautiluso for his record auctions: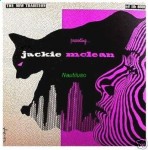 Jackie Mclean- New Tradition LP on Ad Lib Records ($4,036.00)
Hank Mobley-Debut LP on Blue Note Records ($3,805.00)
Jutta Hipp with Zoot Sims LP on Blue Note Records ($3343.00)
Needless to say, anyone who was anyone in the rare jazz community took notice. All said and done, the seller's auctions totaled $132,000.00 by the time they ended. Yes, that's right"six figures! These auctions showed just how much rare and original pressings of jazz and classical vinyl, in clean condition, can fetch in today's market.

Al Perlman, founder of JazzCollector.com and noted jazz enthusiast, had been following the auctions since the day they were first listed. Al's Web site has become an Internet haven for collectors all over the world to congregate and converse about jazz LPs, the vinyl market and collecting records. Shortly after the auctions ended, people were talking about the LPs and their legitimacy. Weeks went by but no feedback was recorded for the records sold by Nautiluso during that monumental October auction. As more time passed, winners of the LPs feared they were presented with phony tracking numbers"they were told the LPs were shipped from Brazil, though the eBay account was registered in Germany. For 45 days, buyers were kept on edge as they waited for their holy grails to arrive.
"I'm always watching records for the Jazz Collector site. When I saw the group of records that Nautiluso had for that week I was pretty stunned: It was probably the best collection I'd ever seen in one week. I posted an item about it and immediately started getting comments and emails from collectors who were suspicious. Apparently there had been a major fraud about two years ago, and people were still upset and cautious. My tendency is to be trusting, but I'm also a journalist so I am not without a healthy degree of skepticism. I started watching and actually reaching out to buyers. Once I spoke to some of the buyers, it became clear that something was wrong: They weren't getting answers from the seller and they weren't getting their records," Al told me when I contacted him directly about the fraud.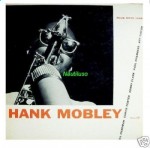 Nautiluso, on the other hand, knew exactly what he was doing. PayPal offers buyer protection on eBay for 45 days after a payment is made. In that time frame, if PayPal was used to purchase the winning item and that item is not sent, or is incorrect from the listing, a refund is provided to the buyer. After 45 days though, the buyer is out of luck and denied a refund. A visit to Nautiluso's eBay feedback page shows a slew of buyers back lashing against the seller just moments before the 45 day rule came to a close. Claims of zero communication and undelivered products piled up. One Korean buyer, who invested in a rare classical record sold by Nautiluso, was actually sent an LP to a completely different address in Korea. When he finally tracked the package down, he discovered that he was sent a worthless and scratched dollar record. By this point, everyone realized they had been victim of an elaborate scheme.
We're not talking Bernie Madoff money here. In the grand scheme of things, $132,000 is not a lot of money considering the legal implications. However, if it wasn't for Al Perlman's constant phone calls to eBay demanding information and action about this fraud, Nautiluso might have slipped into obscurity. Possibily as a result of Al's investigative journalism and repeated follow up, eBay acted and filed criminal charges with the police in Berlin, Germany, where the seller, Thomas Lamprecht, supposedly resided.
"By putting the heat on eBay and making them aware that the community was watching, it may have helped to ensure that each of the victims was compensated and their money was returned. So far, we have heard of no instances where a buyer did not get his or her money back, which is pretty incredible when you think of $130,000 in potential fraud. For me it was nice to be part of what I would think of as community journalism or citizen journalism, where the Internet enables small sites like mine to have an impact way beyond what you would expect based on our readership. And, to eBay's credit, they did the right thing in both refunding the money and filing a police complaint to prosecute the perpetrator. Hopefully some day, if we keep pursuing this, we'll get a clear explanation as to exactly what happened and why," said Al.
As expected, Lamprecht never had these records. The listings were fake and the pictures for his auctions were pulled from Popsike.com, a database of records sold on eBay for the past 8 years. This sophisticated scheme goes to show that even in the most unassuming market, thievery and deception can happen when least expected. Presently, eBay has provided no further word on the Lamprecht's whereabouts or their intended actions once he is apprehended. Check in at JazzCollector.com and click on the Jazz Vinyl Fraud link to stay informed of all the future updates about this shocking story.
Shopping for records on eBay? Keep the following in mind¦
– Stay away from buyers with a lot of negative feedback (Nautiluso had 600 plus positive feedbacks before the fraud, indicating he was a slightly reputable vinyl seller)
– Be cautious of items being sold and shipped from Italy and Brazil. The postal systems of these two countries are notoriously terrible and packages become lost and/or damaged quite easily.
– Ask the seller questions about the item or for more pictures to confirm that they physically possess it. If you receive no response, don't bid!
– Spend the extra money on postal tracking and insurance if your confidence is in question.
-Finally, despite how rare an auction item is, unless its one of a kind, there is a good chance it will be on eBay again. If you don't feel comfortable, don't bid. Wait until it comes around again from a reputable dealer.
Keep Digging!
-Gregorious-