Most bands wouldn't be able to thrive in the rural countryside, but the 1090 Club didn't take this as a setback. On the contrary, they capitalized on being a "big fish in a small pond" and found ways to promote themselves to fame despite their location. Groups in situations like this typically use online promotional tools and resources to put themselves on the map. Billings, MT (the band's home town) is an "island" unto itself in the middle of the country. Bands from small town areas, like the 1090 Club, offer their own unique style and sound.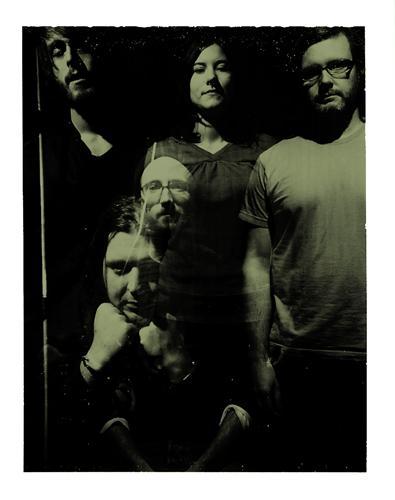 The band started as a standard pop punk act, but after adding a violin player and dropping their bassist, the group found a new, unique sound. Taking influence from The Decemberists, Death Cab For Cutie, and Stars, the 1090 club combines tight, edgy rhythms with contagious melodies sung by somewhat raw/natural vocals. In addition to instrumental roles, each band member sings, adding to the overall vibe. The group's sound is catching the ears of many, and they have shared the stage with the likes of Minus the Bear, The Gossip, Neva Dinova, Even In Blackouts, Orenda Fink, and The Jealous Sound.
On the horizon for the 1090 Club is the release of a new album, Natural Selections, scheduled to drop tomorrow. The album is already getting great reviews from an editorial standpoint. In February 2009, it came highly recommended by Local Vertical and Pastepunk. The band is scheduled to play a free in-store release show for the album on March 24th at Ernie November, a record store in Billings. If you're lucky/crazy enough to be in Montana, check out the show. If not, be a part of the online buzz and join their fanclub.