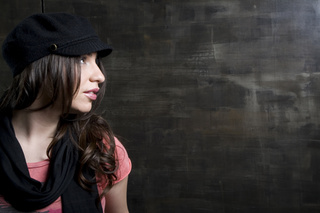 One of the biggest problems an indie artist can face is gaining industry buzz and momentum. Daria Musk disproves this theory by gaining significant industry credibility to add to her talent and brand and it's not just prestigious awards that mark this artist's notoriety.
"Daria Musk has one fantastic voice. It soars, whispers, laughs when she herself is not, technically, laughing, and it could probably belt out hard rock with real credibility if it wanted to," Jennifer Layton said in a review posted on Indie-Music. This article echoes countless others that share the same opinion. Daria Musk distinguishes herself from other artists through her lyrical style and tendency to be a storyteller through song. Check out Daria's performance at the Mercury Lounge, and you'll agree that she certainly sustains strong emotion throughout her entire set.
Daria's impressive resume includes a Musician's Atlas Spotlight in 2008, two honorable mentions in the International Singer/Songwriter awards, a semi-finalist spot in the International Songwriting Competition, and a semi-finalist spot in the Starbucks Emerging Artist Competition. She has also showcased at SXSW, NYC Songwriter's Circle, and several others. Daria is currently working on her debut album (release date not specified yet). She will be showing off her live performance abilities for an online web series called Acoustic Stories for Rock Me TV. This will be a live webcast from time square on April 6th, at 8:00 pm (an all ages, free show). Stop by and be part of the audience if you're in the area. Be sure to join her fanclub and stay updated on her upcoming shows and news about her debut album release.