T-Mobile and the Recording Academy took over Boston hot spot House of Blues throwing an invite-only extravaganza. The purpose was to promote the Sidekickâ"¢ as well as the organization that produces the GRAMMY®. Recently the New York Chapter of the Recording Academy has formed a Boston Committee in the hopes of nationally uniting both industry and musicians while informing them of the member benefits. And membership has its privileges. Last night members were treated to performances by host Blake Lewis, Lady Gaga and Kelly Clarkson. Production, staging and VIP hospitality were top notch for this Pop spectacular.
American Idol Season Six runner-up Blake Lewis spun iPod tracks, twittered and beat boxed as the entertaining Master of Ceremonies. The event itself demonstrated the inspirational spectrum of popular music, featuring one-of-us success story stars, Lewis and Clarkson, juxtaposed with the dues-paid breakout artist, Lady Gaga.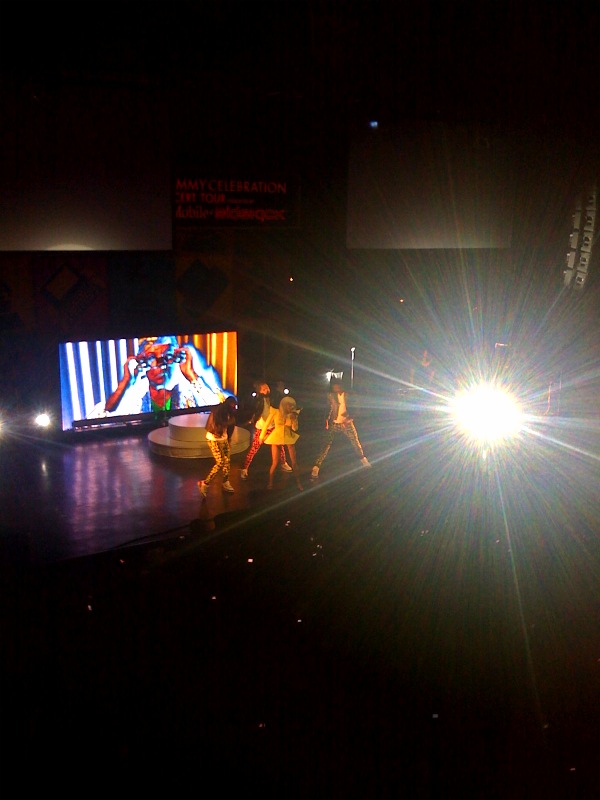 Gaga's career started behind the scenes working at Interscope Records, where she penned songs for acts such as the Pussycat Dolls, Britney Spears and Fergie; all the while performing her own music throughout NYC.  She signed to Def Jam after record exec L.A. Reid overheard her signing down the hallway from his office. She was soon dropped but continued to hone her sound and burlesque performance style in clubs until she was once again spotted and signed to Interscope in 2008.
Last night Lady Gaga delivered a performance that showed she was deserving of the spotlight. She is a true entertainer, delivering a show filled with avant-garde fashion, dance, and video montage. But she is also a powerful vocalist and talented musician. These talents were best demonstrated through the piano-accompanied debut of a new song Future Of intertwined with vox-and-keys-only version of Poker Face. However it was her chart-toping electronic dance songs that turned the audience out.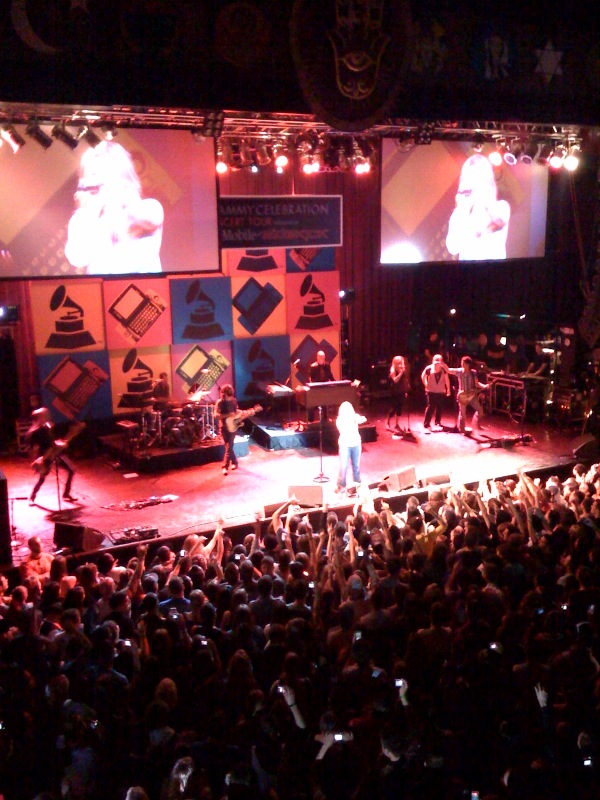 America's sweetheart, and most success Idol, Kelly Clarkson closed the night with a set jammed-packed with her chart topping singles. Clarkson's celebrity status continues to capture US audiences who can relate to the chanteuse's pre- Idol financial hardship and family struggles. Regardless of personal opinions one may have about the Idol franchise, few can deny her inspirational rise to fame.
Clarkson, looking over a zealous audience of fans singing the lyrics to all of her songs, appeared as if she was just another young fan at a concert. Her ordinary identity yet diva talents were displayed as she performed hits such as Walk Away, Never Again and Because Of You. Clarkson's vocal stylings were reminiscent of Janis Joplin's, while also evocative of present day trendsetter Gwen Stefani. However, Kelly Clarkson's demeanor was very much the pretense-free girl from Burleson, Texas, albeit one with seven year's studio and tour experience.
The evening's talents represented some of The Recording Academy's most successful members and served as a warm welcome to some of Boston's newest members. For information on how artists, industry, and aspiring college students (whether performance or industry driven) can become members of the National Academy of Recording Arts & Sciences (NARAS) visit the GRAMMY's website.