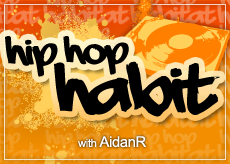 As his profile states, southern rapper Zack Fraley draws on the world around him for influences. Just like any artist working within the realms of expression, he pours the entirety of his being into every one of his creations. But like only the most prolific of artists, Fraley's raps are transparent enough to allow listeners a sincere glimpse into his life and the state of mind from which his rhymes are etched. Featuring moments of both angst and blanketing despair, Fraley's knack for poetic diction and offbeat flow is not abundantly represented in the game today.  When combined with his youthful energy and audible sincerity, the result is an enigmatic rap experience that will soon be making headlines.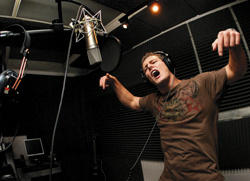 Where We Go opens with a daunting sample loop, begging the question Where do we go from here? For Fraley, the answer is We go with our sense of direction /whether it drives us crazy or to sin and confession /we go where we're wanted for a sense of belonging /we both cry when our fortunes get squandered. The piece takes the listener through an epic journey, where youths transform from a blurry life of excess into the cruxes of a movements to a land where racial differences fade, with Fraley reaching the ultimate conclusion It's a good life if I have peace when I rest my head. Speaking in the possessive, Fraley unites those following the same path as him, lending a heap of momentum to the tune and a sense of solidarity among listeners in the same boat. The beat is piano-driven and foreboding, mirroring the lyrical content and weight of always moving onto what's next.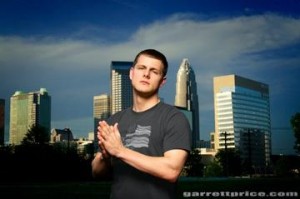 His collaboration with fellow OurStage urban artist Yonas (formerly known as Cause) Back For More landed a Top 10 spot in our Beat Kangz competition back in February, and for good reason. The song speaks to that infamously human moment of hanging in the balance between leaving it all behind and staying around for more because you simply can't let go. Play it better /just when you had enough /the world a man's tough /wanna throw your hands up but you can't back down /lookin' at the bigger picture /then it hits ya. Common yes, and that's one reason this song has been so successful. Musically, the instruments enter single file, at times feeling like the backdrop to an 80s soft rock tune. But, with the entrance of Fraley's intense rhymes, no mistake is made as to the nature of this beat. Piano- driven once more, this track transforms into what could be conceived as a Hot 100 R&B track on the chorus with straight-on synth chirps and soulful vocals from our versatile rapper/singer himself.
Producer Sean Divine and Fraley have put together quite an EP, and it drops soon. Make sure you know where to get it when the day comes, and look out for Zack as he competes in this month's Alt. Hip Hop Channel!