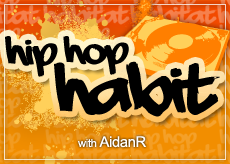 A glance at this artist's profile will reveal nine Top 10 awards, one Number 1 Channel Prize and a "Best Of" recognition. His biography is cluttered with a laundry list of various awards, including nominations for Best Live Performance from the DMV Entertainment and Music awards and winning Entertainer of The Year, Best Male Rap Artist and Best Rap Album as decided by Velocity Magazine. He even finished Number 1 in our very own Beat Kangz Independent Artist Challenge in April. But rest assured, Konshens (pronounced Conscience) is still hungry for more.
Konshens (born Tarik Davis) exhibited such musical potential as a child that he was a guest performer with his uncle's band at the age of 4. It wasn't long before he was enrolled in a school for gifted and talented students where he focused on piano " an event that undoubtedly impacted his decision to enlist real musicians to play his beats when performing live instead of a DJ later in life. As the young prodigy grew so did his tastes " Konshens adopted hip hop as his true love around the age of 10. Though that was some time ago, his veteran skills are now evident both in flow and hearty vocals. He's even received mentoring from producer Richie Davis (Beyoncé's Crazy in Love and Destiny Child's Soldier). Fusing hip hop with jazz, funk and even a little DMV Go-Go, Konshens creates a sound that is all his own.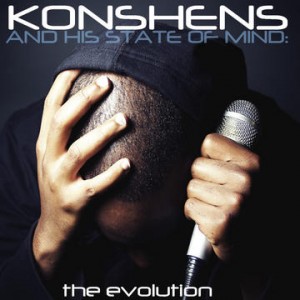 At his core, Konshens is a loving person "just look at the first page of song listings on his profile and you'll see 3 pieces dedicated to women in the sincerest ways possible. First Lady celebrates the feminine objects of his affection (both as lovers and mothers) for surviving day-to-day with grace. The beat meanders along the path of blind devotion with a hint of uncertainty highlighted by spooky moans in the back of the mix and an ethereal synth ascending synth. Moment of Time stays in the same mind frame in terms of theme, but this time the bleeding heart is thrust out of the comfortable confidence audible in First Lady and into pleading his worthiness instead, rhyming I'm done with playin' games/ my aim has only changed/ I proclaim that I will never cause pain/ I'm a grown man/ seein' more clear/ yes I'm sincere/ baby girl come here. This track is perhaps the best example of jazz/funk/rap Konshens and his band, State of Mind, have created. And while the live band's organic energy adds to the composition as a whole, the unchanging form of the beat itself becomes redundant in the final stretch.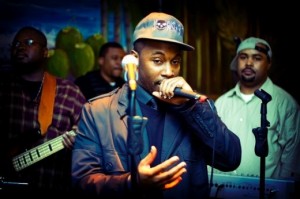 The cream of Konshens' sonic crop is unquestionably She So Street, the piece that has earned him so much recognition on OurStage. Stiletto strutting from the get-go, this sexy beat is comprised of beachy hand percussion and a sustained synth. Once again the MC is positioned opposite a potential lover. Yet this time he tries to convince us of his damsel's beauty" his pitchy and dynamic rhyming style evident as his tone fluctuates almost argumentatively throughout. The flirtatious interplay between himself and featured female vocalist Rane (DC radio personality) during the choruses verges on annoying, but the beat is danceable enough and lyrics spoken with enough convincing faith to warrant those sections harmless " unlike the woman who ends up cheating on him in the end.
Konshens is on the right track. With a little more musical creativity and diversity to support his effusive speech, this DC local legend will slowly make his way out of the DMV and onto bigger stages around the country. Select material from his OurStage catalog is in the player below. Check it out and let us know what you think in the comments!