Traditional country-blues rock is a bit rare in the mainstream Americana world. However, Murder By Death takes this style, blends it with powerful cello lines, deep tenor vocals and indie rock undertones to create their version of nostalgic southern rock. The band already has an impressive collection of full-length releases including a couple of vivid concept albums.
With dark, intense numbers like "Coming Home," upbeat folk songs like "As Long As There Is Whiskey In The World" and indie rock-influenced tunes like "Foxglove," MBD has something for every listener. The band is gaining popularity thanks to their recent tour with The Gaslight Anthem and the positive reviews surrounding the release of their latest studio effort Good Morning, Magpie. OurStage caught frontman Adam Turla in the midst of their European tour to ask them about their success, songwriting and touring. His concise answers are only fitting for this passionate, "to-the-point" songwriter.
OS: How do you feel about being called a modern-day Johnny Cash?
AT: Johnny Cash was and is way more famous than I will ever be. So it's a compliment, but probably not too accurate. We both have low voices though.
OS: Having a cellist as an official band member is somewhat rare in rock music. How do you go about including cello lines as focal points in your songwriting?
AT: Sarah writes her parts to fit the needs of the song. The cello is an amazingly versatile instrument; it can be a rhythm instrument, hold down a bass line or take the lead part. The range of the cello makes this possible. Also, she has been in the band since the first show. So, we have never thought about writing the songs without the cello" it has always been a part of the song from the get-go.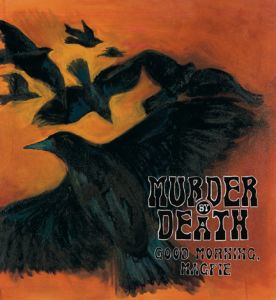 OS: You've released several concept albums in the past, yet your latest, Good Morning, Magpie seems to be a departure from such releases. Do you prefer one over the other?
AT: No, we don't have a preference between writing concept based albums or not. It's really just whatever strikes us at the time of writing. Most importantly, we try to never write the same record twice, and mixing up our writing style helps us to stay fresh. Good Morning, Magpie is a collection of short stories that can be taken individually, but there are strong themes that tie the record together such as loneliness and impending doom.
OS: The cartoon animations in your video for As Long As There Is Whiskey In The World seem to come out of nowhere, yet fit in at the same time. How did you come up with this concept?
AT: We wanted to set the scene for that video in an imaginary place" give some magic to it. We thought it would be be really fun to have weird animations upset the cabin.
OS: This past fall, you toured with The Gaslight Anthem. How did you meet them and how did you fit in on the tour?
AT: We didn't know them before the tour began. They asked us to join them and we obliged. It turned out to be a really fun tour, and our bands got along on a personal level quite well.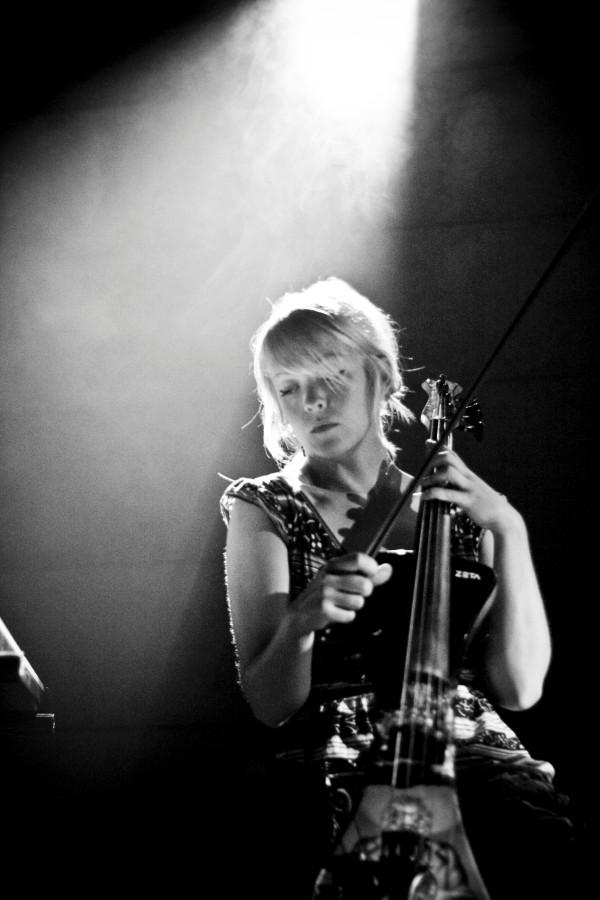 OS: You're currently headlining a tour in Europe. What's it like playing songs with clear American themes and country/rock roots overseas?
AT: Sometimes people really enjoy it, but in a different way than an American does. I think at times it feels like fun escapism for Europeans, or maybe this kind of music speaks to a part of them that they aren't usually in touch with.
OS: What is the craziest thing that's happened to you guys on the road?
AT: This last week has been a bit of Hell. We got lost in Czech Republic, the van broke down outside of Paris, and we missed our first show in 10 years of touring. That was rough. It's not the craziest thing but it certainly is the most recent.
Pick up Good Morning, Magpie from Vagrant Records and catch them on their upcoming tour with MeWithoutYou:
Aug 3 – Chicago, IL @ Bottom Lounge
Aug 4 – Milwaukee, WI @ Turner Hall Ballroom
August 5 – St Paul, MN @ Station 4
Aug 6 – Iowa City, IA @ Blue Moose Tap House
Aug 7 – Indianapolis, IN @ The Earth House
Aug 8 – Louisville, KY @ Headliners Music Hall
Aug 9 – Millvale, PA @ Mr. Smalls Theatre
Aug 10 – Baltimore, MD @ The Ottobar
Aug 11 – Ashbury Park, NJ @ The Stone Pony
Aug 12 – New York, NY @ Webster Hall
Aug 13 – Philadelphia, PA @ Theatre of Living Arts