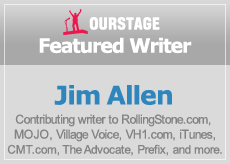 Sometimes it pays to be an outlaw, especially if you've got the gutsy, greasy sound and tough, terse songcraft to back up the bad-ass image. On his second album, They Call Me Cadillac, Randy Houser shows he's bona fide and then some.  By the time the smoke clears and the dust settles, the world at large might finally give the up-and-coming country star his proper due as the Willie Nelson to cohort Jamey Johnson's Waylon Jennings. Lately, you can't look anywhere, from CMT to The New York Times, without seeing Jamey Johnson's hirsute mug, but Houser's been his partner in crime for a long while. The pair came up together, playing sets full of George Jones and Johnny Paycheck tunes in rowdy bars before breaking through as songwriters"they co-penned Trace Adkins' monster 2005 hit Honky Tonk Badonkadonk"and moving on to solo success.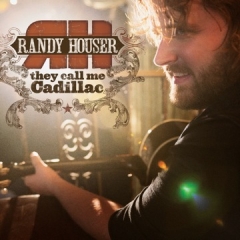 Houser managed a Top 10 country single of his own straight of the gate with the raw, rockin' Boots On, from his '08 debut album, Anything Goes. But even though he was already showing off the kind of maverick, roughneck spirit that makes sane men climb on top of raging bulls and marry beauty-contest winners without signing a pre-nup, Houser hadn't quite  reached his full potential yet.
There are no half-measures on Houser's latest outing"They Call Me Cadillac. It marks his first recording for fellow country rebel Toby Keith's label Show Dog, which was created expressly to give someone like Houser the opportunity to be his own butt-kicking self without holding anything back. It's the first time that I've had the most creative control to make the record I want to make, Houser confesses. You can hear the rush of artistic freedom fueling his no-frills mix of outlaw country edge and classic honky-tonk heart throughout the album.
Houser tasted success from the fruits of his latest labors before Cadillac was even released when the redneck-pride Southern rock stomp Whistlin' Dixie hit the country Top 40 back in February"the record's first sneak-peek single. Now that the real, raw, uncensored Houser sound has been fully unleashed on the public, the burly, bearded man from Mississippi has been popping up on TV shows from Good Morning America to Jimmy Kimmel Live. Houser looks at his latest effort as a more traditional country album¦something that country folk like my friends and family in Lake, Mississippi"and lots of other places across the country"can relate to.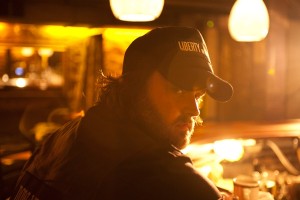 He'll be bringing his outlaw-as-he-wants-to-be sound all across the nation on tour with Gary Allan through late November. As his country-rocking Cadillac makes its way from state to state, he'll be on a one-man mission to let fans from San Bernadino to Staten Island connect with their own inner rabble-rouser. Don't be surprised if a pattern of barroom bust-ups happens to develop this fall along a route that seems oddly identical to Houser's tour itinerary.
UPCOMING TOUR DATES
10/2 – Farmville, VA, Lankford Mall
10/7 – Toledo, OH, Huntington Center
10/8 – Erie, PA, Tullio Arena
10/9 – Detroit, MI, The Fillmore
10/17 – West Des Moines, IA, Val Air Ballroom
10/21 – Corpus Christi, TX, Concrete Street Amphitheatre
10/23 – Dallas, TX, Superpages.com Center
10/24 – Houston, TX, Sam Houston Raceway
10/26 – Laurel, MS, South Mississippi Fair
10/28 – Lincoln, NE, Pershing Center
10/29 – Popular Bluff, MO, Black River Coliseum
11/13 Bloomington, IN, Bluebird Nightclub
11/14 – Lake Elsinore, CA, Wagon Wheel Festival
11/18 – Atlanta, GA, Fox Theater
11/19 – Charlotte, NC, The Fillmore
11/20 – Myrtle Beach, House Of Blues
By Jim Allen
Jim Allen has contributed to a wide range of print and online outlets including RollingStone.com, MOJO, Village Voice, Uncut, VH1.com, iTunes, All Music Guide, CMT.com, The Advocate, Prefix, Blurt and many more.