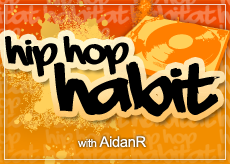 This week's edition of Hip Hop Habit attempts to learn more about the man behind the mask. With nothing more than a brief mention about his production work for other artists and a series of distancing profile pictures, all we are able to know for sure is that Lyriqs (aka Dwight Giles) is an artistic enigma"flawlessly blending the genres of spoken word, neo soul, and hip hop to create a whole new genre not yet tediously compartmentalized by the man.
All questions left unanswered in his profile are dramatically unveiled in Me, a 6-minute audible ablution about the life and times of Mr. Giles himself. From the get go, we learn why he isn't forthcoming beforehand. On top of a skeletal beat furnished only with morose strings, frenetic percussion and an ironic applause sample, Lyriqs proceeds to spill his guts on what it was like growing up without a father figure, most obviously conveyed in lines like Now this boy is a man/ just the way as mama planned/ daddy didn't understand/ what it took to be a man and All I can do is think back and blame him/ vowed I never became him. Yet out of the anger directed at what wasn't grows an appreciation for what is, and soon enough Lyriqs is thanking his mom for her hard work in raising him and affirming himself as the rock he always knew he could be. When it's all said and done, our protagonist emerges as a hero having successfully slain the troubling fodder of his past.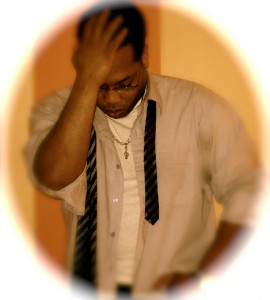 Maybe this is because it's an unavoidable destination for the majority of Lyriqs' targeted genres, but the same coffee house spoken word vibe present in Me bleeds into Lyrical Lady, a descriptively told artist-on-artist love (or is it merely admiration?) story that sees Lyriqs poetically lauding a fellow writer he first sees on the bus. Instead of the typical derogatory male-dominated courting that infests all genres of music, this piece sees both subjects trying to stealthily win the other's approval, whether it be for musical purposes or other. Fun fact: The charming female voice in this piece is OurStage Artist Yung Miss!
Lyriqs music is absolutely refreshing and unique, but whether it will grow beyond the café is still debatable. There's no question that his music is good, but it may just fit too well within its niche to break out. Thankfully, if there's anyway for that to happen, it lays in the hands of Giles himself since he's started his own record label and production company, Spoken Music Entertainment. Get lost in his mystery genre in the player below, and let us know how you would classify his sound in the comments!