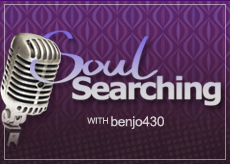 Talent isn't everything in this industry, but it certainly accounts for a lot. Lucky for OurStage artist Greg Banks he's got plenty of it. Equipped with a soulful voice, serious writing skills and the resume to back it all up, Banks is clearly headed towards success. His lyrics are relatable and his hooks are catchy. And it's these great qualities that likely brought him the opportunity to be featured on radio stations and local television shows as well as open for multi-platinum artist, Lil Wayne, Trey Songz, Mike Jones and Jazzy Jeff.
Growing up in New Orleans, Banks was exposed to good music at a young age. In the St. Thomas Housing Project, he listened to Michael Jackson, Frank Sinatra, Stevie Wonder and Smokey Robinson, which surely helped him develop his soulful style. Take a listen to the tracks below and let us know if you can hear the same soul our Soul Searchers heard.
Any suggestions for new soulful artists to feature? Let us know!