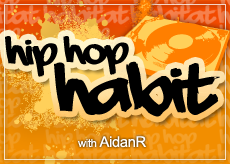 As a man with familial connections to Northern Philadelphia, I'll be the first to tell you the day-to-day existence there is less than rosy. Needless to say, growing up in that environment is tough, but surviving it with the goal of becoming rap's next superstar? That's downright ambitious. Luckily for Yes Lord (born Jamal Tillery), ambition is innate.  Although Tillery bounced in and out of trouble as a teen and had difficulty staying in the same school for an extended period of time, he found his drive after attending college. Since then, he has churned that motivation into 1 BA , 2 MBAs and even runs his own businesses. The music? Well you could say that's pretty ambitious too.
As is often the case with singles these days, the song Yes Lord's received the most recognition for here on OurStage is not his strongest. Winning first prize in last November's Converse Get Out of the Garage Urban Competition, the tongue and cheek Hold Me Down blithely describes the emcee's adoration for the lady in his life over a moderate beat that leaves listeners asking for more. What's important to note about this piece is that it carries a trait resoundingly present in much of Tillery's content: desire. As noted above, Yes Lord has proven himself to be a very motivated person, and once he wraps his mind around what he wants, there's no stopping him. Such is audible in Hold Me Down, where it's heard through the satisfaction of successfully pursuing the woman he loves. However, his dream chasing really gets inspiring is in ghetto-documenting Life in the City.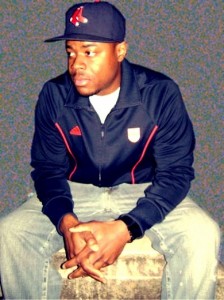 This track follows the one time delinquent down both the rabbit hole of drug addiction and the rare yet resilient comeback. Opening with promising vocals from featured singer Jeremie Morris over an ironically calming beat, the slow tempo automatically places Yes Lord's tone into a category of resolve; he's not happy with the present but he's confident in what the future can hold. But, if there's any truth to Slug's (of Atmosphere) line Junkies won't bounce ˜till they hit the ground then Tillery provides the supporting evidence. Referring to himself as a coke sniffer, chain smoker, perk popper, and weed mover, it's safe to say he was going nowhere fast: Graduation nah I was agitated/ and fascinated with dice as they scratched the pavement passing payments/ cash that was actually tainted/ crack acquainted/ marijuana sacks is flaming. After a bust introduces him to rock bottom, Tillery uses a new year as fuel to power his goals of replenishing cash flow and doubling up on real estate.  His story is truly moving.
With enough earned business know-how to run his career independently, it's pretty safe to say that Yes Lord controls his own destiny. He's won various awards and performed at multiple hip hop events, but time will show these things were just steps along the way to the big time. Check his tracks out in the player below, and let us know if he enthuses you in the comments!