Although Canada is shares the North American continent with the US,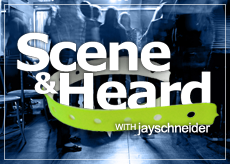 the Canadian music scene has a personality all it's own. And while the many different markets in the US all offer they're own unique flavor, Canada seems to be a more united artist community. Toronto's music scene in particular seems to support this community vibe. The Toronto scene is a pretty small one, sort of like a close knit family in a big city, comments OurStage folk/pop act, and this week's Scene & Heard ambassadors, Madison Violet. It's an incredibly supportive community.
Toronto has a lot to offer in terms of style and genre. To begin, there's a really diverse classical/chamber scene in Toronto. Like any flourishing classical market, there needs to be a conservatory. In this case, it's the Royal Conservatory of Music. Without even mentioning the caliber of musician that graduates from their programs, the school has hosted eclectic concerts from The Bacon Bro's to Yo-Yo Ma to Clark Terry.
Of course, we have to talk about Toronto's impressive lineup of indie, rock and even hip hop artists that have hailed from this market"Rush, Barenaked Ladies, Anvil, Metric, Sum 41, k-os and K'naan. Obviously these are some of the most iconic Canadian artists, and they all seem to come from the same area. Whether it's the indie/hip hop scene"which garners really interesting collaborations with pop/rock acts such as Metric"or the rock scene" who all seem to identify with each other regardless of their branch of rock,"Toronto has an impressive track record and plenty to offer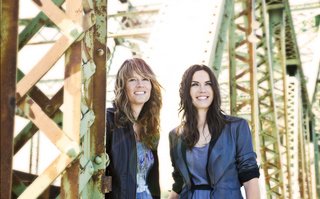 Madison Violet are a singer/songwriter duo made up of Brenley MacEachern and Lisa MacIsaac whose music lies somewhere between the genres of indie/pop and roots/folk songs. Being the winners of countless awards/nominations including many from ECMA as well as the Canadian Folk Awards and The John Legend Songwriting competition, the industry is clearly taking notice. The duo has performed with Brian Eno, Gordon Lightfoot and Ron Sexsmith before. Beyond numerous Canadian productions, they have also been featured on CMT during various shows and title segments.
Madison Violet was able to give us a little insight on the local scene, particularly in regards to what venues are good examples of the Toronto roots/indie scene. We both think that Hugh's Room is the place to play for roots music, said guitarist/vocalist  MacEachern. It's more of a sit down dinner theatre vibe. It's a good sized venue, but smaller than a theatre. Plus, the sound is good, which is very important!
If you're looking for a more rock-oriented set, a venue like The Opera House will deliver. This old converted opera house kept the 1900s décor but books an eclectic lineup of indie, rock and pop artists. Madison Violet would also like to direct you to The Dakota Tavern. It's like walking downstairs into an old Country & Western movie.
Check out Madison Violet's OurStage profile as the band is currently planning a tour of Germany and Switzerland. Be sure to check out Toronto to hear some really high caliber acts like Madison Violet.