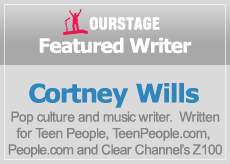 Rihanna is ready to make some noise. Her latest release, Loud, is laced with the fun, confident, sexy style that made us love this Barbados-born beauty from the start.
Gone are the days of her Rated R sentiments of sadness, brooding, and regret that came on the heels of her very violent and very public breakup with Chris Brown.
The now red-haired maven is back to basics on her fifth studio release, belting out songs about being young, having fun and of course"teasing the boys.
S&M is an up-tempo, club banger (and rumored third single) that reminds us that she's no innocent island girl. The sexy siren is poised to reclaim her title as the good girl gone bad…in a good way.
What's My Name? featuring Drake, is her catchy, second single already generating buzz and heating up the airwaves since it was released in October.
Cheers (Drink to That) samples Avril Lavigne's 2002 hit, I'm With You and turns it into the perfect song to get hammered to at your favorite bar.  Although the subject is alcohol, the tone is one of release and reverence, more than rockin' out and getting wild.
Fading is a cute break-up song, with a sassy message that might leave the ladies with a new catchphrase for saying "sionara" to their undeserving boyfriends.
Only Girl In The World is RiRi in her element. The upbeat dance track delivers the heart-pounding energy we've come to expect from the vivacious vixen, hitting high-notes and riding the addictive beat.
California King Bed leaves us lusting after a long-distance love, and creates a sweet, sexy mood with the acoustic guitar and Rihanna's sultry singing.
Man Down is the edgiest effort and sounds more like a confession than a song, with Rihanna playing a remorseful murderess. While the subject is intriguing, the song feels out of place in the otherwise cheerful line-up and was penned by newcomer, Shontelle.
Raining Men featuring Nicki Minaj is a sassy single that reminds us that men are a dime a dozen.  The catchy beat is reminiscent of Beyonce's, Check Up On It with the always-intriguing Minaj making an island-inspired rap cameo, complete with synthesized voice tricks and quick pace-changes.
Complicated was a bit of a disappointment by comparison to the others. The message is redundant at best: "I love you, I hate you¦love is complicated" and is set above a boring beat that drags on and on.
Skin is a sultry, breathy delivery of risqué lyrics solidifying Rihanna's spot as a bonafide sexpot.
Love The Way You Lie (Part 2) featuring Eminem is an extension of their smash hit, and delves further into the painful heartache and complicated aftermath of abusive relationships. It offers the one and only piece of insight into Rihanna's feelings about her highly-publicized predicament:
On the first page of our story the future seemed so bright, and this thing turned out so evil, I don't know why I'm still surprised.  Even angels have their wicked schemes and you take that to new extremes, But you'll always be my hero even though you lost your mind¦
An obvious departure from the dark, gritty sound of her last LP, the light-hearted, Loud is Rihanna's triumphant return to the top of the world.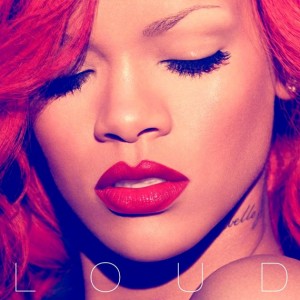 Loud is in stores and online tomorrow.
Cortney Wills is a pop culture journalist born and raised in Los Angeles, California. She has lived in LA, Chicago and NYC and enjoys all things entertainment.