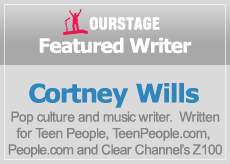 We all make mistakes.
We lose control.
We learn from our mistakes.  We learn to forgive ourselves.  And we hope that others can do the same and move on.  Everyone is deserving of a second chance.
It's refreshing to see Rihanna back on top of her game, proudly rebounding from the devastating events that posted her bruised, bloodied face on every front page in 2009.  We've heard her interviews, listened to her pain-filled album, Rated R, and watched her work to spread awareness to the serious issue of domestic violence in songs like Love The Way You Lie.
Almost two years since that fateful February night, it seems RiRi has pieced herself back together and put the past behind her. Now, she's back and ready to party.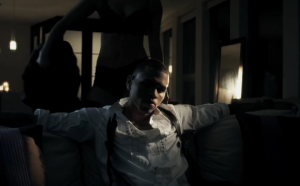 So is Chris Brown.  He wants us to forget the night his violent actions shocked the nation and ruined his reputation. Earlier this year, a tearful Brown promised fans he would make it up to them.
If his latest singles are any indication of his sincere regret and commitment to change, I'm not impressed.   No BS and Boing are songs that place Brown in a role he no longer deserves: The boyfriend, the hot guy, the one you want to go home with at the end of the night.
"No BS" lyrics:
3 in the morning
You know I'm horny
So why don't you come over my place
Put a smile on my face

"Boing" lyrics:
We be bouncing like the springs of the bed
And I love it when you give me some
Let's switch and let me do you instead
Through I love the way you give it to me, girl

To release a string of sexually-charged singles aimed at charming the panties off of young women is not only presumptuous, it's irresponsible. Are we selling abusive relationships to teens now?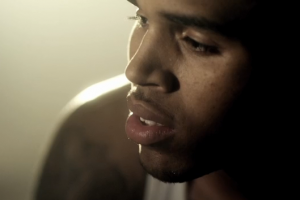 Where's the apology song? Where's the mix-tape about remorse, self-discovery and transformation?  Where's the spear-headed campaign against dating violence and huge donations to women's groups?
I like Chris Brown.  I admire his talent.  I want to forgive him, but he hasn't earned it yet.  He hasn't given me one reason to forgive him, but is practically demanding that I forget.
I'm not suggesting Brown be condemned to isolation for the rest of his life.  But I am suggesting he and his team take responsibility for what occurred, for the impact it had and for the messages their current actions are sending.
As a fan, I'm as disappointed now as I was when the first photos of Chris surfaced after the attack.  While I expected to see a shamed, somber Brown hanging his head in contemplation, I saw his smiling face on the back of a jet ski.  Now, while I wait to hear his first attempt to get back into my iPod, I expect a heartfelt explanation,or apology, but, instead I'm asked to imagine myself in his bed.
I call BS.
Cortney Wills is a pop culture journalist born and raised in Los Angeles, California. She has lived in LA, Chicago and NYC and enjoys all things entertainment.