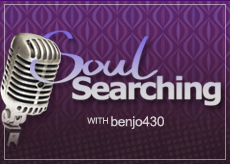 Love is one of those strong emotions that just naturally inspires great soul songs. This week's Soul Searching artist takes that emotion and runs with it! ML The Truth is another OurStage artist on the rise in the R&B world thanks to his smooth vocals and tight harmonies.  ML recently won the OurStage Here I Am talent search with Monica and Coca-Cola. In September, ML was the winner of the Cellular South's Listener's choice award for his song Missing You. He's also opened for Trey Songs, Lenny Williams, LeToya and Anthony Hamilton just to name a few. It's hard to believe he started out writing hooks for local underground hip hop artists. Lucky for us, he was encouraged to start singing  and producing his own music as an artist.
We asked ML a few questions to see what was going on now, and what he had up his sleeve for the future. Check them out below:
OS: What are you currently working on now?
ML: I am gearing up for the release of my first independent album entitled The Truth. It will be released under my company 100 Drums Productions LLC. I am shooting for November 13th as a release date because it falls on my birthday. This album will feature a great spoken word artist before each song that I allowed to listen to my music before its release. They meditated on the creations and were allowed to express how they felt after the connection in their own art form.  I wanted that unconventional element added to my first project.  Because I am independent it has allowed me to have that creative control. I just finished a video shoot for my song "First Time" with Dreka Shevon of Primestone Media and Johnny Coleman of Crescent Creations.   It's a song about the beauty of asking your significant other if you can make love for the first time.  The first shoot was good but the feedback was that it was too safe.  I was trying to make it family friendly but I think I went overboard Beaver the Cleaver clean.  This one should be spicy enough to get the message across without being a shock value soft porn video.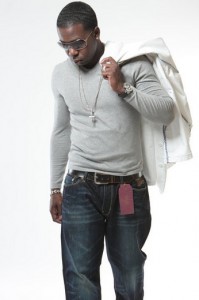 I just purchased my first billboard sign in the area I grew up (in my hometown of Jackson, MS). The ad agency suggested a more non-urban market, but my neighborhood needed to see something other than bails bondsman, tobacco and liquor signs. Hopefully, it will give inspiration to the youth to let them know they can achieve dreams.   It was kind of a blow to the wallet but my prize winnings from the OurStage Monica "Here I am" Talent Search Competition softened the blow.  In between that and viral marketing myself on the Internet, I am also producing local artist in the Mississippi area to keep my lights on.
Lou Writer just won the Black Entertainment Television (BET) 106 & Park W.O.W. Male R&B Grand Championship title in August 2010 performing two songs I produced entitled "Aftermath" and "Touch."  "Aftermath" was the Number 1 downloaded ring tone for BET during the month of July.  Another group I produce called LAVAGE will be competing on BET's 106 & Park Wednesday, November 10, 2010. So look out for them doing a dance they created called the "Hula Hoop."
OS: Where do you want to be as an artist in 2 years?
ML: The sky is the limit now after winning on OurStage because I was working on a shoe string budget.  Prayer, the OurStage voters and R&B artist Monica gave me the rest of the shoe so to speak to finish my project. When Monica validated my music, it was awesome! In two years, I see sponsorship, my songs in movies and my videos on MTV, VH1 & BET.  I hope to have major placement with several well-known artists.  I have a great team of individuals around me who are supportive and help to foster my creativity, so it will happen.  My mind set will stay competitive and I will continue to enter my songs in contests. Some days when the planets are in alignment I feel like I can win a GRAMMY.  I recently won the Emerge Artist Cellular South Listener's choice contest for my song "Missing You" in September.  I think that will be my next video. That song seems to have a crossover appeal that I eventually want to have for all my songs.  I don't want to be shoved in a genre box all my career.  In two years when you ask "Who is ML?" People will say I know him. He is the guy that makes great music.
Most importantly in two years, I want to be able to take care of my family financially and those that have supported me from the beginning.
Check out ML's track "First Time" in the player below and tell us what you think in the comments. Just make sure it's the truth.