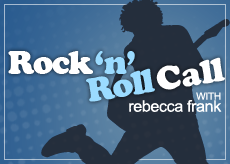 Is it possible for an indie rock band to outsell major label pop stars? If you're Canadian rockers Floor Thirteen "who outsold Miley Cyrus, Coldplay and Kid Rock in their hometown of Winnipeg when they released their debut album, Mmmm!, in June of 2008" the answer is "Hell, yes."
With the aid of Grammy-nominated producer Brandon Friesen, Mmmm! spawned the hit "Blame It On Me," which has since been featured in the video games Need for Speed:Undercover and The Sims 3 and on The Strombo Show. These opportunities has exposed "Blame It On Me" to millions of people in over 30 countries.
Mixing the sounds of Jet and Led Zeppelin, Floor Thirteen include both retro and contemporary influences in their music. There is certainly a classic rock feel to "Blame It On Me," but the gang vocal-heavy anthem "Shut 'Em Out" sounds more like an Aerosmith B-side from the '80s. This versatility works to the band's advantage, as their album contains something for rock fans of several genres.
In addition to having impressive placement deals, Floor Thirteen has also proven their ability as a live band, opening for the likes of Our Lady Peace, Buckcherry and 3 Doors Down. They've also played at MUSEXPO Europe in London and have been a featured artist on the internationally syndicated radio show Passport Approved.
As you eagerly anticipate the next installment from Floor Thirteen, check out their music in the player below!