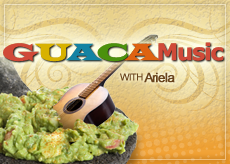 Is flamenco Latin?
Think about it. What is the first thing that comes to your mind when you hear the words Latin music? Is it salsa? Reggeaton? Cumbia?
Whatever it is, it probably isn't flamenco. Well, you should know that, just like many great things Latin, this magical music has its roots in Spain, the "Madre Patria" (Homeland) of most Latin American countries.
If you've been to Spain, or know any españoles, you probably know that the main elements of flamenco"the poetical cante (song), the guitar, the baile (dance)"are true staples of España. The truth is, flamenco is also a huge element of today's Latin American music.
Here at OurStage, you can find an array of talented artists that incorporate flamenco into their music creations. Take for example the remarkable Paralamera by Six Strings and a Piece of Wood, a combination of flamenco and rumba that will transport you to Madrid or Sevilla in no time.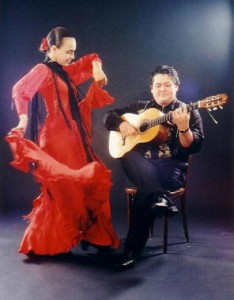 Now, if you are feeling in Spain already, spice it up by playing any song by Jeffrey Briggs, a classical and flamenco guitarist who also plays Latin American music. Briggs has studied with Spanish flamenco guitarist Juan Serrano, Nubian Oud player Hamza el Din and Argentinian charango virtuoso Jaime Torres. Pay extra attention to the piece Rumba Flamenca and try to trace the origins of rumba, as it traveled from Africa to Cuba and then back to Spain.
Did you know that flamenco has a deep gypsy influence?
Por favor, do not miss exploring the music of Inner Gypsy, a guitar player and a flute player who found each other in New York City and became music soulmates. Play Gypsychology on OurStage right now and see how flamenco rhumba meets acoustic jazz fusion with exquisite results.
For other flamenco flavored pieces with a gypsy touch, follow some of the songs by The Carmen Milagro Band on OurStage. Carmen writes songs inspired by the Romanian Gypsy vibe, and combines elements of Latin rock and hip hop. Listen to Milagro and you will shake shake like a maraca!
No matter if it's rumba or Latin rock, Spanish influences are all over la musica latina.  Now that you've try it please let us know: isn't anything better with a touch of flamenco?