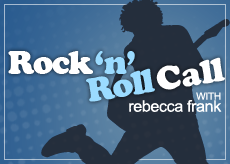 Although they've spent half  of the past decade on hiatus, Something Corporate clearly still have a special place in the hearts of their fans. During the band's peak in the early 2000s, the vast majority of their fans were teenagers who now fondly associate the band's discography with nostalgic memories of high school. Though frontman and pianist Andrew McMahon has kept himself busy over the years with successful side project Jack's Mannequin, SoCo enthusiasts shoped that the band would one day return to the stage. This year, their wish came true.
The Something Corporate Reunion Tour began on August 2nd in Minneapolis and will continue until the last show on August 28th in Los Angeles. The tour follows the band's first reunited performances together at all three Bamboozle dates and the release of Played in Space: The Best of Something Corporate in April.
The ninth tour stop hit  Boston's House of Blues, which stands in the shadows of the famed Fenway Park. As Something Corporate took the stage, they were greeted with thunderous cheers and applause from the sold-out crowd. Kicking off their  twenty-song set with the energetic "I Woke Up In a Car," smiles were plastered on all five members' faces. SoCo continued to please the crowd with driving pop-punk tunes like "Hurricane," "Space" and "Punk Rock Princess," but they also made time for acoustic ballad "Wait" and "Watch the Sky," a track exlcusively released on the Japanese version of their third album, North.
In between songs, Andrew had nostalgic moments himself, as he recalled the inspiration behind even the oldest tracks, as well as when the band played to ten people in the original House of Blues in Cambridge back in the late 90's. But perhaps the most nostalgic moment of the night occurred when Andrew returned to the stage for an encore and launched into the nine-minute fan favorite, "Konstantine."  The band ended the night on a high note with rock anthem "If U C Jordan," which culminated in Andrew stomping on his piano keys and bowing to the crowd.
Throughout the two-hour performance, the band proved that five years apart had no effect on their stage presence or chemistry. As Andrew sings in "Cavanaugh Park," Something Corporate's reunion show proved that- even as the years fly by "some things never do change."