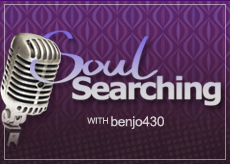 Chris Akinyemi may be young, but he's a talented artist with a unique style and interesting approach to music. Although Chris is this week's Soul Searching artist, his music stems from multiple genres, including alternative, rock, and hip hop. Chris is a self taught musician who really puts himself into his music it seems. I want people to know who I am or at least have an idea after listening to my records says Chris in his OurStage biography.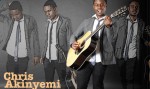 Chris teamed up with Producer Dboy (Souldiggaz, Missy Elliot, Dirty Money) and Harry Conyers (Foo Fighters, Vanessa Williams, Mint Condition) to create some really great tracks. His first EP will be released in fall 2010.
Take a listen to his song Radio. The tune has a catchy guitar riff while the delivery of the vocals are fun to listen to, and really help to send his message. Let us know what you think of Chris Akinyemi, and write in to tell us if you've found new soulful talent worth talking about!