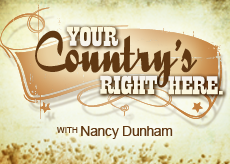 Only two days after its release, Eric Church's new single "Homeboy" isn't his anymore.
That might seem odd since Eric carefully birthed the February 15th release right from the nugget of an idea to fruition, but he feels strongly about his attitude.
"Once they're released, they aren't mine anymore," said Eric just before leaving Nashville for the latest leg of his concert tour. "It's really weird because of the way I wrote the songs and recorded them, but once people hear them they belong to those people. It's almost like the songs are kids."
That's likely even truer now for Eric than it was for past songs.  When the time came for Eric to begin to write his upcoming album, he rented a cabin in a secluded part of North Carolina. Then he spent several months in seclusion developing ideas and writing songs. "Homeboy" is the first song from the album Eric hopes to release later this year.
"When I went up there, I got a fairly good handle on it," said Church of writing the songs for his album. "It takes me a while for the songs to start telling me what they're about. It's a very intriguing process."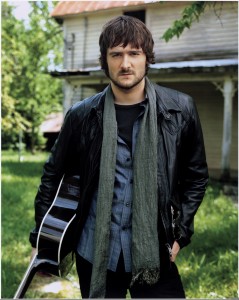 Even those in Eric's inner circle often have to wait until Eric is comfortable with a song to let them hear it. He doesn't do demos anymore, he said, instead letting the cuts speak basically stand on their own.
Now out on tour"both headlining and sharing bills with Jason Aldean and Toby Keith"it's clear that Eric's style works well for him. Even though this leg of his concerts is just underway, fans are as rampant as they were when they forced last year's Country Throwdown organizers to move him from the Outlaw stage to the Main stage.
"Our fans are just great," said Church. "They are always right there, pulling [other fans] up out of their chairs."
That's especially true now that Church is nominated for the Academy of Country Music Award for Top New Solo Vocalist. In his competition against Easton Corbin and Randy Houser for the award, Church released a video "Everyone Is Doing It," that features a host of people in different settings talking about voting for the awards or, in the video's vernacular "doing it."
Although Eric said he laughed out loud when he watched the video" that also features a guest appearance by Luke Bryan, who last year received ACM's Top New Artist award"he said his main goal with music isn't to win such award.
"I just want to make an epic record," said Eric. "That's what making music is all about."
Watch Eric's 'Everyone Is Doing It' video here
Eric is on tour. His next scheduled concert is February 24th in Florence, SC with Jason Aldean.  For a complete list of concert dates and locales, check here.