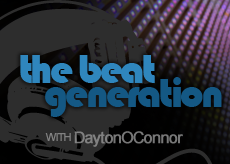 Just as the big rock music fests are getting underway and announcing their lineups, the big electronic music fests gearing up for the spring and summer concert seasons. Here's a quick and dirty roundup of some of the big electronic festivals in the upcoming months.
Ultra Music Festival
Ultra Music Fest takes place every year in Miami in March. Why so early in the year, you ask? The two most likely reasons are 1) The festival began as a companion event to the Winter Music Conference, probably the biggest annual gathering of dance music industry honchos, and is always held in March and 2) if they held Ultra any later in the year, everyone would probably be dropping from dehydration. It's our understanding that Miami is very hot and muggy for most of the year.
Ultra consistently attracts a large number of very high profile acts with guys like Tiesto and David Guetta seemingly on stage every year. This year doesn't feature the fest's deepest lineup but it's got plenty of bang for your buck with three day passes are going for at least $219.95. Friday looks to be their techno day showcasing acts like Tiesto and Pendulum, Saturday is house day with Deadmau5 and Underworld playing and Sunday features the always reliable Chemical Brothers and the currently ubiquitous David Guetta. You can check out the full lineup here.
Bestival
Think of Bestival as the Little Festival that Could, that Still Can and will probably Continue To Do So. They've been nominated for Shockwaves NME Awards for Best Small Festival for their 2010 showing and it looks like 2011 is going to be another good year for them. While their lineup might seem a little sparse spread over four days, the number of legacy performers is pretty staggering. The Cure, The Beach Boys' Brian Wilson, Primal Scream (performing their landmark Screamadelica, no less) and Grandmaster Flash top the list with expected performances from Robyn, Crystal Castles, Diplo and Boys Noize all bringing the OONCE OONCE OONCE. And hey, it's not till September, maybe they'll get a few more acts on the bill by then. You can see the full lineup right here.
HARD Weekend and HARD Festival
HARD is a different kind of animal, less a true festival and more an assemblage of events. HARD has been absolutely blowing up since its first outing in 2007; what started out as a one day warehouse party in downtown LA has morphed into a multi-city extravaganza. 2010 was a banner year for the franchise, featuring one off HARD shows in San Francisco and Miami, co-branded  dates with M.I.A. and a summer tour in addition to the usual LA and NYC shows. 2011 looks to be another busy year for the folks at HARD. The upcoming HARD Weekend in March is playing in Oakland, LA and NYC and will be featuring acts such as Simian Mobile Disco, Destructo, Crystal Castles and Fake Blood. Not to mention the HARD Miami one off show (featuring Diplo, Sebastian and Busy P), the HARD Summer Music Festival in LA which has yet to announce a lineup but promises 30+ live performances and finally, the HARD Haunted Mansion in LA, HARD's version of a Halloween party. Life's HARD, isn't it? Check out the lineups and keep an eye out on new announcements here.
Wireless Festival
Even though the Wireless Festival lineup hasn't been fully released yet, the british electronic and dance outing already looks pretty stacked. With the Black Eyed Peas, The Chemical Brothers and Pulp all headlining, the festival also features Battles, Chromeo and Janelle Monae. Oh yeah and Aphex Twin! Between this, "Avril 14th" getting sampled in a Kanye West song and reports that Richard James has up to six albums worth of material completed, should we expect to see a new Aphex Twin album in the future? Look here for the current lineup and stay tuned for more announcements.
Keep in mind, this is just a taste of the upcoming festival goodness. More and more festivals are preparing their lineup releases so we should be seeing more news from the ATP festivals, Sonar and the Detroit Music Festival, to name a few. Now why can't it be summer already?