The King Of Beef has a few bones to pick, and he's been on a slow burn leading up to the release of his new album, R.E.D. The Compton-based bad boy has made a career out of picking fights, and this time, his sights are set on some serious targets.
His latest lash-outs? Jay-Z, Tony Yayo, 50 Cent and Kanye West, among others, get burned in R.E.D.'s lyrics, like White Girl Mafia's, Kreayshawn, proving no one is safe, except of course, for Eminem.
Last week, he told Jenny Boom Boom that he rated Watch The Throne a 7, with 6 points going to Kanye. He then delivered some back-handed compliments at Jigga, saying, I don't hate Jay-Z.  I have every album from Reasonable Doubt to Watch The Throne, just before saying he would never need Hov for anything.  I'm gonna need Jay-Z? I'm good. I'm not going to need anybody. All I need is God and my family." He then took some more personal digs, saying I don't know. Jay-Z don't seem too sterile. Beyoncé ain't pregnant."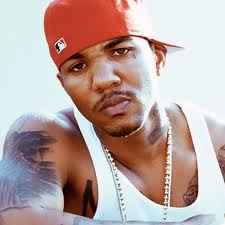 Last month, in his Otis remix, he takes jabs at Hov and Kanye while covering their Throne hit. On the heels of the diss track's release, he told HipHopDX, "With Jay, I've beentryin' to coax him into sayin' somethin' or doin' somethin'. But he's smart, and I don't think he'll jump out the window like that. Plus, I'm prepared for it." Game added with a laugh, "With his age and where he's at with his career, he might be too reserved to entertain [a challenge], and I respect that."
While acknowledging his previous promise to refrain from throwing stones at the RocNation exec, Game says he couldn't resist. "I contemplated, 'Damn, I went at Jay; I said I was off of that.' Fuck it. I'm me. I'm Game. I do what I do. I just had fun, man. Anybody that want a problem, or wants to say somethin' on a record, you know it's gonna get a response, so watch yourself.
As far as fans' response to the diss track, Game isn't worried.  It seems in fact that it's all going according to plan. "The same thing that happens every time I drop a diss record is what's happening with 'Uncle Otis', which is nothing but love. You've got those people who are totally biased towards loving Jay-Z, and I don't have no problem with that, 'cause that's cool. I expected that," admitted Game. "Then you've got Game fans who love me and are gonna side with me. Then you've also got people who are just gonna say the real. The real is that the track is fuckin' dope and the shit is funny."
This is nothing new for Game, who launched his career with G-Unit with a larger-than life fall out with the 50 Cent.  He's as famous for his fights as he is for his rhymes. "Every now and again, you've got to shake it up, and I've always been that dude. I think I'm gonna continue to be that dude throughout the duration of my career," he says.
The one opponent he won't go up against? Eminem. "One thing that stuck with me is that Eminem is not to be fucked with ever in hip hop, ever," he told MTV's, Sway. "If you notice out of everybody I take a shot at, that's the only person that's untouched. He's in a bubble and you don't even say nothing to Eminem. To anybody that ever does, God bless you.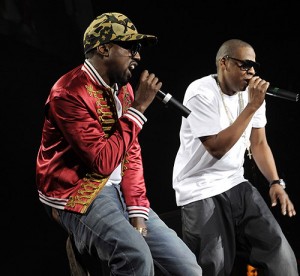 Although Game has been sugar-coating his insults by assuring media the beef isn't personal,  he also admits an early run-in with the music mogul lit his fuse five years ago.  I think that's where my short-lived hatred came from. Yeah, man. I had it like that he was just a great dude. I grew up off of all Jay's albums, and when I finally met him and he was just, I don't know, he was overly cocky, the way he played fans, he recounted. It turned me left. Ever since then, I've been taking little potshots here and there, it's nothing personal.
He hasn't given up the fight against Fifty either, recently tweeting that his nemesis no longer worked with Dr. Dre. Re-fueling a fight that's had him at odds with his label from day one. He has had words for Tony Yayo as well, who he recently called bottom of the barrel before admitting he'd still let him on a track.   I would outshine him, but it's cool.
Last month, he revealed he was looking to switch teams as soon as his contract at Interscope is up.  He told XXL, We been playing with the idea of going over to Cash Money or trying to marry that and Black Wall Street so we'll figure it out before the end of the day. I definitely think that's where I'll probably end up. Cause they winning, they want to win and I been winning and want to continue to win.
With one album left on the deal, looks like he's already gearing up for the switch; with Cash Money's dream team appearing all over the album.  Drake is featured on Good Girls Go Bad while Lil Wayne pops up on Red Nation.  Rick Ross is also featured on Heavy Artillery alongside Beanie Sigel. Other guest spots on the 21-track LP are filled by an eclectic bunch including Nelly Furtado, E-40, Chris Brown, Dr. Dre, Big Boi and Wale among others.
R.E.D. drops August 23.