Cody Canada makes it a point to say that he doesn't make country music.
We know what he means. After all, Canada's former band, Cross Canadian Ragweed, and his new band, Cody Canada & The Departed, have more in common with Zac Brown, the Marshall Tucker Band and Kid Rock than they do with most classic country artists. Perhaps the country vibe some folks pick up from Canada can be followed back to his idols that include Steve Earle, who himself is often classified as alt country, and the legendary George Strait.
"George Strait is the reason I wanted to be a musician," said Canada whose father was a big fan of that artist. "I saw him in '81 before his album (Strait Country) hit. We had front row seats, and that was it for me. That is what got me. That's when I said 'This is what I want to do.'"
Before he was sixteen, Canada was on his way to a career in music. He formed Ragweed with three good friends when they were still in high school. Their music added to the Red Dirt music that was born in Texas and Oklahoma.  Thanks to the relentless touring of the band, the group burst into national prominence when it released its 2001 debut album Highway 377.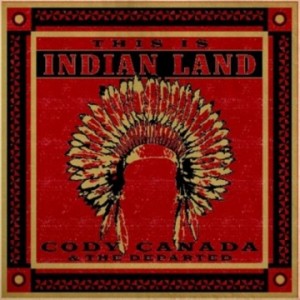 When drummer Randy Ragsdale decided to take a hiatus from the band to spend more time with his family, Canada and bassist Jeremy Plato began plans for a new band.They didn't replace Ragsdale and tour as Ragweed, said Canada, because the members vowed if one left they would not continue under that name. Although Ragsdale prodded them to tour and record as Ragweed, the other members demurred.
The band mates also kept other vows they'd made early in their careers including not to be caught up in the mania surrounding their Yukon, Oklahoma hometown hero Garth Brooks.
"With all due respect, that's not what we do," said Canada noting that many fans and critics tried to will Ragweed into a similar musical format. "We are a rock and roll band. We aren't trying to be a Nashville act. When the Garth phenomena hit, I was over it. I loved George Strait. Still do. George Strait can't do any wrong in my book. He's like Frank Sinatra with a hat."
In fact, covers of songs by Strait, Haggard, Earle and George Jones were staples of the sets Canada played in bars when he first began to play. His musical path was set even more firmly on track when he met the songwriters and musicians in Stillwater, Oklahoma and lived there for almost a decade.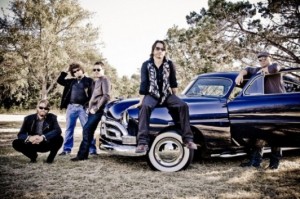 "I first wrote a couple of songs when I got to Stillwater," said Canada. "I was intrigued by it and wanted to do it."
Although Cody Canada & The Departed are touring behind their album This is Indian Land that is all covers of the Red Dirt music they grew up with and loved, Canada said he's back to writing. A new album will likely not be long in the making, but for now he's in no rush to leave This is Indian Land behind.
"I am not bragging or anything, but I wrote ten albums for Ragweed that I'm very proud of," said Canada of a final conversation he had with his record label Universal South before they parted ways. "Now it's time to pay homage to these guys…This is the album I've wanted to do since I was sixteen."
Find out more about Cody Canada & The Departed, including their upcoming tour dates, on the band's Web site.