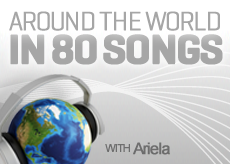 Let's start our mission to travel the world in 80 songs. It is easy to say it, but with so many places to visit, how do we know where to start?
Experienced travelers know that it can be wise to start a trip wit a long, non-stop flight. So why don't we start our journey in the Balkans with a song that won the OurStage World Channel prize last year and has been in the Top 10 OurStage Charts several times? "Sutra" is a Serbian song that was written by EMAR, an emerging international world music artist who was born in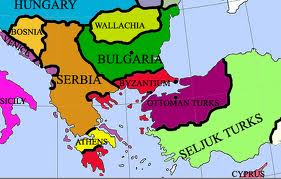 Belgrade in the former Yugoslavia and grew up in Canada.
When you listen to Sutra you can clearly understand why EMAR says her mission is to awaken a we are all one consciousness in the world.  Even if you don't understand the lyrics, Sutra makes you feel inspired, alive and at peace with the surroundings. But what is most magical about this song is that it truly combines a classical New Ages style with a more modern Electro-dance rhythm, making it a true gem in the world music arena.
If you loved Sutra, you'll definitely dig EMAR's other pieces on OurStage.  Try playing Bemirid, Bemirid which translates to "Die, Die in this Love. To record this song, EMAR joined forces with Iranian singer Hesam Deihimi and producer Sean Eyre. Bemirid, Bemirid was the World Channel winner back in April of 2010.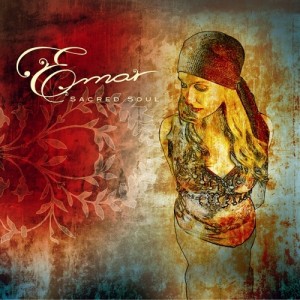 Another EMAR favorite is Come on (Hajde) a song in both English and Serbian that, EMAR says, talks about that "We are all one" consciousness within our selves.
From the Balkans to Canada, EMAR has the exceptional ability to make us fall in love with world music with a touch of electro-dance. Stay tuned for our next destination and rest assured that this will by the journey of a lifetime.