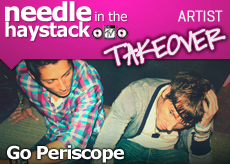 Each week we'll be welcoming our rad Needle In The Haystack artists into our hearts and homes in the hopes of getting to know them and their music better. Being an independent artist is fascinating, whether it be navigating the road in a almost-broken-down van or reaching fans in a new and exciting ways. OurStage artists are truly revolutionary when it comes to putting themselves out there. Florin Merano from Go Periscope let us in on a day in the life of the powerpop duo, and what keeps them going in a new age of music.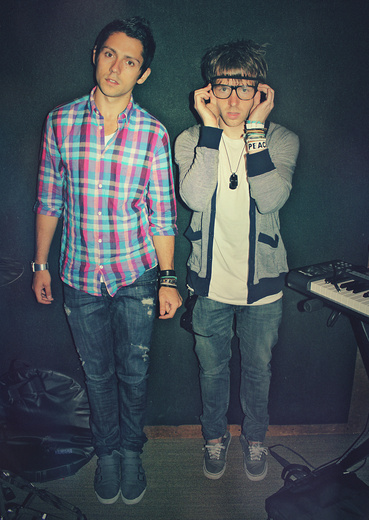 Every morning when I wake up (most of the time, late). I try to do something different. Whether it's listening to a brand new song, drinking some oddly colored tea or yelling at the top of my lungs. As artists in today's music industry, we have to be inspiring, fresh and more innovative than ever. The goal is to steer clear of  the repetitive and often mundane lifestyle that can easily take hold of an independent artist.
We love pop (both the genre and Diet Coke), we love the '80s, we love electronica, and we love producing music. Taking old school cuts like "Big In Japan" by Alphaville and mashing it with Wiz Khalifa's "Black And Yellow" is just so damn fun! What's not so fun is dealing with all of the business-related things. Things like managing your merch, mailing lists and contracts. Things that need to be done. Nowadays, with all the technology available to us, people worry about an over-saturated industry with too many bands to choose from. But it'll all work itself out I think. The ones who really want it, will make it happen.
Both Joshua and I write, record, produce, mix, master our own music. We released our own album in early 2010 and manage our own TV placements. It's like running a business! Although we've never thought of ourselves as businessmen, we had to go through everything alone. But now, having experienced it all, and with the support of the most amazing and vocal fan-base in the history of space, we have no doubt that we'll make it happen.
Hello, new decade.
-Florin Merano
Be sure to tune in to Twitter tomorrow for our Tweet & A with Go Periscope!