It's almost too simple to say that Gill Landry's new album Piety & Desire is something akin to him going home.
The New Orleans native who is a multi-instrumentalist with the Old Crow Medicine Show has clearly traveled a long way since his days as a busker in the Crescent City. This sonic ode to the city and the tour he's taken to support it shows that despite his success, his musical heart is still there.
"I wanted it to be dirty," said Landry of his hopes for the album that is named after two streets that run parallel through the city's ninth ward. "I wanted to have the grit of the old records I love and to fit the language of the writing that is pretty in its own way."
The way of which he speaks is to find beauty in some of what many might consider the darker sides of New Orleans such as the barmaids, merchants and thieves that inhabit the city's famed French Quarter.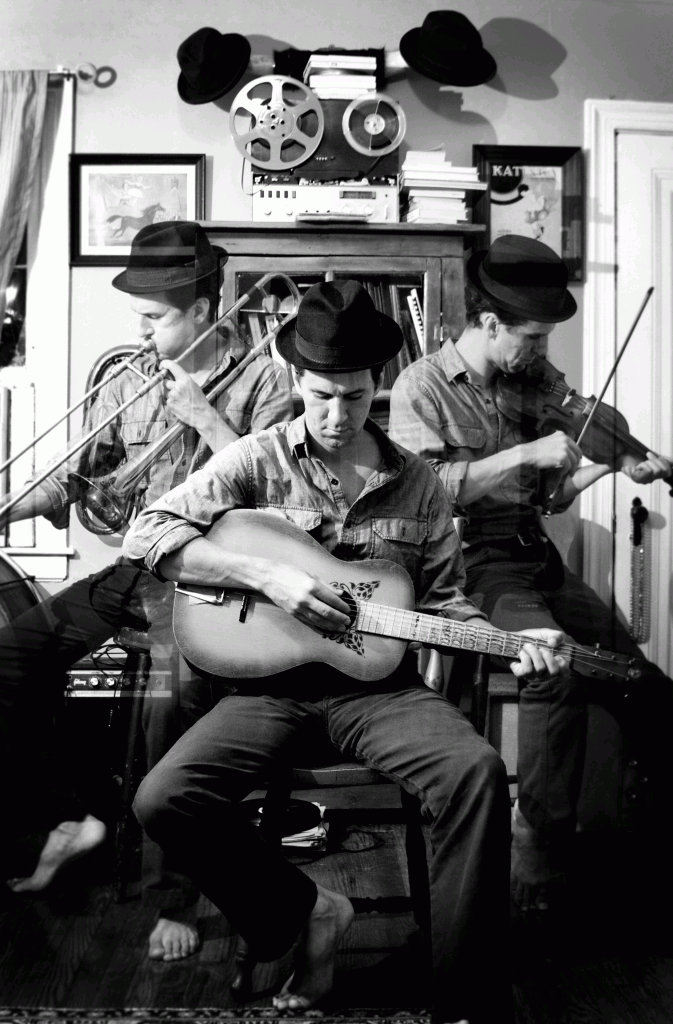 To make the musical vision come alive, Landry worked with the Felice Brothers as his musical accompanists and co-producers. He also enlisted a cast of folk, pop and country artists including Jolie Holland, Brandi Carlile, Ketch Secor, and Samantha Parton to guest on the album. Basically, Landry credits something akin to stars aligning for the good fortune in bringing such an array of talent together, starting with the famed Felice Brothers.
"When they asked if I wanted to come up to New York State, I said sure right away," said Landry. "That just lined up perfectly. I didn't even think twice about it. Once they [invited me to come work in their studio] I knew how the record would be made."
Since the famed Old Crow Medicine Show was on a break, the timing was perfect for Landry to dig into his songs and create the album.
"I once heard that Neil Young will drop anything he's doing if he has an idea," said Landry. "You can't manufacture inspiration, you can't buy it. It's pretty important to [act upon ideas] when they come."
Although it's easy to hear the darker side of New Orleans in the sonic pictures Landry paints, he hopes listeners will also hear the spiritual beauty of the area.
"I had been kicking around some of the songs for a while," said Landry. "The whole process and the vibe with them were just what I wanted. We were going for vibe over technical, feelings over analytical."
Although he is clear that Old Crow Medicine Show will continue, the album showcases a different musical side of Landry.
"I hope this world I created is inviting," he said. "I don't purposely make it cinematic but I have been told that certain songs feel that way. If that's true, I hope listeners enjoy their time in that world."
To find out more about Gill Landry, hear his music, and check out his tour dates, go to his Web site.
Recommended Posts: