They've got the talent, they've got the ambition, the only thing left is the connections. Well, we've got connections for Xolie Morra & The Strange Kind right here. This September, Xolie Morra and gang brought their classic-tinged indie rock 'n' roll to the Artist Access Premium Member Competition on OurStage, and frankly, it blew the fans and competition judges away, locking them in as the Grand Prize Winner of a mentoring session with industry veteran Bruce Tyler.
Tyler's worked with some of the biggest names in the business including John Mayer, John Legend, Aerosmith, Beyoncé, The Fray and more. His resume includes time spent as the EVP of both Sony Music and Columbia Records, and he currently lends his entrepreneurial expertise to some of the most influential companies and artists in music. Whether it's working alongside major record labels, artist managers, music producers, radio giants, leading music Internet sites, TV and film production companies or some of the biggest artist in music today, Tyler is widely considered one of the music industry's best resources.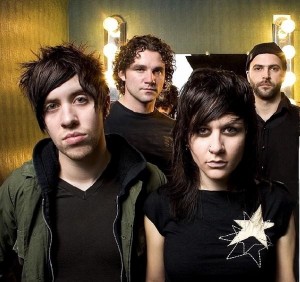 Scroll through the playlist below to sample some of Xolie Morra & The Strange Kind's musical talents, including "Over My Head", the track that won them the prize. Stay plugged in to the OurStage blog in the coming weeks to find out all about their experience.