"She wants to party. She wants to get down. All she wants do to is, all she wants to do is dance."
So sang then-ex-Eagle Don Henley in 1985. Ironically, "All She Wants to Do Is Dance," Henley's third great solo Top 10 hit, was neither particularly danceable nor was it actually about about a woman who lived to shake her groove thing underneath the strobelight (no matter what the video says). The careless, carefree dancing queen was a metaphor for a United States that was more concerned with buying thrills than curing societal and political ills.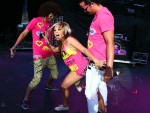 More than twenty-five years later, in the world of pop music, it's all about movement"and not as an ambitious political metaphor. With the possible exception of  Bruno Mars (who's really going to have to toughen up and speed up the tempo if he's ever going to get my love), all everyone"male and female, from Lady Gaga to Rihanna to Foster the People"wants to do is dance (and make romance). Red Hot Chili Peppers even closes its latest album, I'm With You, with a song titled, fittingly, "Dance Dance Dance."
When Henley offered his biting political commentary with a beat, "disco" was still a dirty word. That's probably why he was able to use it as a stand in for hedonism and get away with it. The truth, though, is that disco never really left the building: In the '80s, a number of artists"from Michael Jackson to Madonna to Prince to Janet Jackson"were incorporating it into their pop.
But while the bulk of '70s disco existed solely for the beat, dance music from the '80s on had ulterior lyrical motives that didn't revolve around getting listeners to bust a move (a rare exception being Madonna's "Get into the Groove," which, curiously, was never released as a single). Even "Bust a Move," Young MC's 1989 Top 10 hit, which could have been subtitled "(Ways to Score On and Off the Dance Floor)," wasn't really about busting a move but rather making one.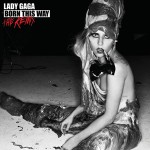 But these days, if the '70s aren't back, it's boogie oogie oogie-obsessed groove is. It's in the heart and at the heart of pop. Those block-rocking beats aren't just musical trappings; often, they're the whole point. Like so many things in modern pop, you can blame it on Lady Gaga, who kicked off disco's latest dance with the mainstream"now filed under "electropop""with her 2008 debut hit, "Just Dance."
Since then, she's returned to the Top 10 with ten singles"her entire output"and excepting the latest one, "You and I," they've all worked better on the dance floor than off, with the bulk of them being promoted by videos featuring Gaga and a cast of dozens of back-up gyraters. Meanwhile, Rihanna keeps turning the beat around. Her latest hit, "We Found Love," has even brought UK DJ star Calvin Harris into the US Top 10 for the first time. (In the UK, dance music purely for the sake of dancing never really fell out of commercial favor.)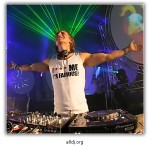 He's not the only DJ currently on a roll. David Guetta, whose latest album, Nothing but the Beat (a title that pretty much sums up pop's priority at the moment), is dominated by unlikely collaborations with rappers like Ludacris, Nicki Minaj and Snoop Dogg, scored a Top 10 hit with his latest single, "Without You." It features vocals by Usher, an R&B superstar whose last three major hits ("OMG," "DJ Got Us Fallin' in Love" and "Without You") all have had more in common with Eurodance than the R&B that made him famous.
The first of Usher's recent crossover singles, "OMG," was produced by Black Eyed Pea will.i.am, whose group has probably done more for the mainstreaming of dance music than any artist this side of Gaga, most notably with its megahit "I Gotta Feeling," a party song that was co-written and co-produced by Guetta. The love-it-or-hate-it track was so influential that it inspired Timbaland to write "If We Ever Meet Again," a duet with Katy Perry and a 2010 UK hit that still packs dance floors all over the world, from Buenos Aires to Bangkok.
Doing even better than Guetta at the moment is LMFAO, an act featuring Motown founder Berry Gordy's son and grandson. The duo, whose sound is informed by the beats coming out of Europe and not the classics produced by dad/grandpa's legendary label, recently scored Billboard's No. 1 song of the summer with "Party Rock Anthem," and their latest hit, "Sexy and I Know It," is now inching its way toward the top.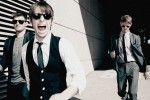 Also riding high in the Top 10 and showcasing the new neo-disco's rock & roll side is Foster the People, a trio that looks like a boy band, plays instruments like rockers and creates music you can't help but dance to. (Incidentally, FTP have reworked Gaga's "The Edge of Glory" for her upcoming Born This Way remix album, due November 21.) Its debut hit, "Pumped Up Kicks," spent forever stuck at No. 3, one notch below Maroon 5 and Christina Aguilera's "Moves Like Jagger," a former No. 1 hit that's all about getting lucky by dancing well. It's Sister Sledge's disco classic "He's the Greatest Dancer" from the guy's point of view.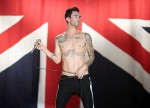 Still sitting pretty at the summit of the Hot 100 for the week ending October 29 was Adele, with a piano balled called "Someone Like You," whose month-long run at the top was aided and abetted by a number of remixes that took the song's torch and relit its fire on the dance floor.  It fits in nicely there alongside all of the aforementioned hits as well as Jennifer Lopez's still-hot comeback single "On the Floor," and "Super Bass," the dance track that finally gave rapper Nicki Minaj a Top 10 solo single. (It's a favorite of Taylor Swift and Selena Gomez, whose own "Love You Like a Love Song" recently benefited commercially from the remix treatment.)
How long will dance music continue to reign? In pop, everything old is new again before eventually falling out of favor (again), so the beat won't last forever. But for now, if you're a pop act looking for a shot at the top, your best bet is to put on some comfortable shoes and don't stop the dance.