After years of bullying, beefing and flaunting cash, 50 Cent is turning over a new leaf with a new album, new boo, and a new mission to save the world.
The Queens-bred rapper reportedly scrapped an earlier version of the album, titled Black Magic, last year. Now, he's ready to release his fifth studio album, despite the lack of a single, or title. "[Business ventures are] how to sustain a longer career. Because hip-hop culture has a little attention span. So, forget what you've done in the past. It's, what have you done for me lately? I got an album that's coming out," he said. "It's on schedule now for the fourth quarter. So I'm ready to get it together. Early December," he told Global Grind last week.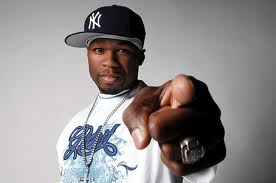 The announcement of a new album was nothing compared to the declaration he made last week in a PSA on his Web site.  The G-Unit leader addressed issues of poverty, greed and corporate corruption, saying he will stop at nothing to affect change in the world.
"People don't seem to care anymore. People seem to have distanced themselves from other peoples' problems. They have been programmed not to care," he said. "There are 1 billion plus people living in extreme poverty," he notes. " You don't know if your getting your next meal, no shelter, no medical. You have no chance of hustling your way out of it."
The revelation was unexpected from a man whose rise to the top included the credo ˜Get Rich Or Die Tryin', and spent much of his mic time boasting about his millions. "I have woken up," he says. "I'm not turning a blind eye anymore! I'm not playing the game anymore."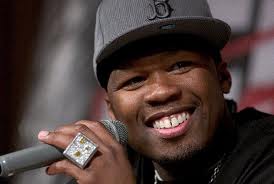 Echoing the sentiments of Occupy Wall Street demonstrators, Fifty sent out a call to action. We need to shout out to companies, politicians that we aren't playing their games anymore. ¨We are waking up to their lies and deceitful dealings. ¨¨I'm angry. I'm going to make a difference and no one is going to stop me. ¨Join me if you're tired of being used and manipulated. ¨Make this world fair for everyone."
The PSA came on the heels of Fifty's pledge to feed one million kids through his One Like = One Meal campaign with energy drink, Street Kings.  Now, the mission has grown to feeding one billion kids this year, with Street Kings donating one meal per unit sold.
I grew up without money, but I didn't grow up hungry. A lot of people out there actually hungry right now know, actually dying of hunger. I felt like it's our responsibility to come together and do things to create a solution for this actual problem," he said. The devastation and desperation of people who don't know when they're going to receive their next meal"or if they're going to receive their next meal. I want to feed a billion kids, and I need your help to do it.
Aside from hunger, Fifty is ready to battle another problem plaguing today's youth, bullying.  Last week, he appeared on The Today Show to discuss his new anti-bullying book, Playground, out November 1.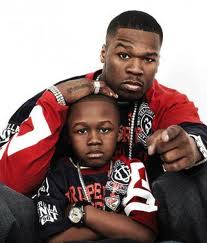 "When I present something, it's a little different," he said. An admitted bully himself, Fifty says his son had a lot to do with his change of heart. "Because my son is fifteen-years-old, right now, it's a relevant issue for me. I had more experiences where I was part of the problem. To now have an adult's perspective I can look back and say 'that's wrong.'"
It looks like Fifty may be hip hop's hero after all.  Times are tough and it's nice to see an icon stepping up to the plate.  Say what you will about Fifty's flashy past, but there's no arguing with true change.  The mouthy millionaire is putting his money where his mouth is.  Now, the only question I have is, Will the music make the change as well? We'll find out when the mysterious album drops next month.