Don't believe everything you read.
No matter what the media say"and for more than a year now, they've been declaring Justin Bieber as big as, if not bigger than, the Beatles"Bieber Fever is no match for Beatlemania. Even if Bieber's new holiday album, Under the Mistletoe, which was released November 1, ends up being the biggest one ever (the first single, "Mistletoe," just debuted on Billboard's Hot 100 at No. 11, immediately making it the seventeen-year-old's biggest solo hit yet), remember this: The Beatles never released a Christmas album. (Thank God!)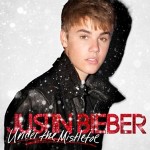 Obviously, Bieber Fever does have one thing in common with Beatlemania, a movement launched by The Ed Sullivan Show in 1964 that continued long after the Beatles broke up in 1970: girls, girls, girls (all screaming at the top of their lungs). They are the cornerstone of Bieber's success, but Beatlemania involved so much more than overzealous female fans caught up in the rapture of hot musical act.
Thanks to his largely underage female following, Bieber does reasonably well commercially, though he lacks the opening-week clout of Lady Gaga, Lil Wayne or even Coldplay (to name the artists behind the Top 3 debuts of 2011). In the US, he's sold some 5 million copies of one full-length studio album, three compilations and one EP. That may barely be on par with the sales standards set by pop's top divas, but it would put him in the running for modern pop's most commercially viable male star.
Still, Bieber is no chart phenomenon. For all of the hysteria he spawned in his first two and a half years in circulation, he only hit the Top 10 of Billboard's Hot 100 twice in his first eight tries. The highest-peaking of those was "Baby" (No. 5 in 2010), and both were collaborations with rappers (Ludacris on "Baby," Jaden Smith on "Never Say Never"), which means Bieber has yet to score a massive hit based on his star power alone.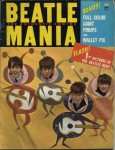 In comparison to Bieber Fever, which, to date, hasn't infected the charts in any unprecedented way, Beatlemania ruled everywhere, especially on the Hot 100, where, between 1962 and 1964, John, Paul, George and Ringo logged six No. 1 hits. Among them: such enduring classics as "She Loves You," "I Want to Hold Your Hand" and "Ticket to Ride," songs that were and are beloved by music fans of all ages.
None of Bieber's singles thus far stand a chance of being remembered nearly fifty years from now, and even today, can anyone not of a certain age and gender (twelve or thereabouts and female) even sing the chorus to any of them? He can invite all of the biggest names in hip hop to guest star on his albums — Busta Rhymes appears on Mistletoe, and Believe, his third full-length studio set (due in 2012), will feature Kanye West and Drake"but hitching his star onto hip rappers (a tired trick, if ever there was one) won't give him street cred or guaranteed longevity.
And then there is the decreasing value of celebrity. It was worth so much more fifty years ago because it wasn't accessible to everyone. Because of Facebook, Twitter, YouTube and other forms of social media, the intensity of star wattage is exaggerated like never before, making it harder to separate hype from actual popularity.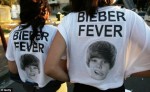 Consider Rebecca Black, the stars of Jersey Shore and Kim Kardashian"none of whom would have made a ripple in the pop-cultural consciousness of the '60s. Magazine editors can pretty much guarantee selling tons of issues by putting Kardashian on the cover (and with her divorce announcement, she's ensured continued coverage, which may have been the point), and bloggers need only invoke her name, or Lindsay Lohan's, in the title of their posts to ensure that they are "most read" or "most popular." But when Kardashian released her debut single, "Jam (Turn It Up)," in March, nobody bought it. Would people rush to see a new Lindsay Lohan movie if one were opening next weekend?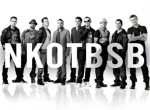 To his credit, there's more legitimacy to Bieber's popularity. Exhibit B (for Bieber): His 2011 musical documentary Justin Bieber: Never Say Never, which grossed $73 million in North America, outperforming Michael Jackson's This Is It (released posthumously in 2009) by $1 million. But that doesn't make him a movie star. Would he be able to transition into Hollywood the way that other famous Justin (Timberlake) has? Could he pull it off in five or ten years? Will Bieber Fever last long enough to justify four more documentary/concert movies to match the Beatles' '60s motion picture output of five mostly well-received films.
In the end, there'll probably never be another pop movement with the breadth of Beatlemania. The band succeeded in concert (up until the members ceased touring in 1966), on the music charts, on movie screens and in critical consensus while establishing the kind of sturdy, meaningful legacy that becomes a legendary act most. Elvis Presley aside, no other artist in the history of rock & roll has managed that. For all of his accomplishments, even Michael Jackson never made it in Hollywood.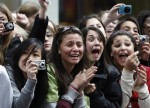 So despite his adoring female fans, respectable album sales and tabloid/online stardom, Bieber still has a long way to go before he achieves the Beatles' level of fame. He's no icon, and based on the evidence up to this point, he's in no danger of becoming one. It's partly the trouble with being a teen idol. Twenty years ago, it was New Kids on the Block, ten years ago 'N Sync and Backstreet Boys. But when the flames of your fame are fanned by teen appeal, it doesn't last. Teens eventually grow up, and the tweens who take their place want to create their own stars.
The popularity of the Beatles endures because it always transcended demographics. When the Fab Four disbanded in 1970, the band was still at the peak of its fame. Even if Bieber is still selling in 2015, his current momentum isn't likely to hold up with a fickle fan base as his main constituency. Not even Justin Timberlake and Britney Spears, pop's only megastars in 2000 still enjoying major success today, have incited mass fandemonium in years.
By this time next year or the year after, it's possible"probable"that another baby-faced young gun with photogenic hair and a killer smile will have pushed Bieber aside into the ex-teen idol file. He (or she) is coming soon to a mob scene near you.
And we'll all still be singing along to the Beatles greatest hits, knowing every single word by heart.