Raul Malo, inventor the alt-country format, has a holiday present for all of the fans that still mourn the demise of the Mavericks"the band will again play and record together.
"We are going to go back and put the Mavericks back together, dust the cobwebs off, go tour in the summer and we are going to make a new record," said Malo, who has been recording and touring as a solo artist since  the Mavericks stopped performing together in 2003. [About the long break, he offered,] "I would say that honestly it wasn't any one thing in particular. It was almost like a perfect storm of these different opportunities."
Those opportunities have actually brought Malo home in a way. After playing in small bands when he was a teen and young adult, Malo teamed with his high school friend Robert Reynolds to form the Mavericks. The two used the music of Johnny Cash, Hank Williams, Patsy Cline and other traditional country artists as the foundation for their own contemporary music.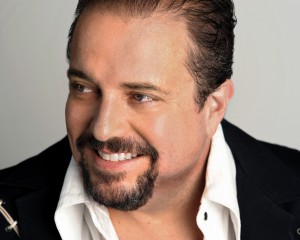 After signing with a major label and winning a GRAMMY and two Country Music Association Awards, Malo began to work even more influences"especially Latin, rock, and jazzformats"into the music he wrote. When fan excitement for the Mavericks lagged, Malo continued on as a solo musician.
"I never thought that the Mavericks would get back together," he said.  "I thought it was done, and I thought that was fine. That is part of life. Move on. I don't want to go out and just play any and just run the band into the ground. I didn't want to start to tour for the sake of the tour. That wasn't appealing to me. I felt it was more special to me and if the [fan interest] wasn't there, there was nothing we could do about it."
Although Malo consciously put the Mavericks to rest, there was something about the band and its music that would resurface in his writing. He found that to be especially true recently when he wrote an album of material that was the most Mavericks sounding tunes he had created in years.
Suddenly, besides label and business interest, he found festival promoters were calling. There were plenty of opportunities available to the Mavericks for the taking. That's when Malo decided the second life of the band, complete with the last line up for musicians and partnerships with former business associates, would begin.
You can catch Malo now, though. He's on a holiday tour, playing music from his solo albums and a few well-known Mavericks's songs too.
"This really sounds like it is worth it," said Malo reflecting on the band's re-emergence in 2012. "I was fighting [reforming]  as a way to protect [the band's legacy]. Now the time seems right and we certainly have the support. This will be a lot of fun. We are going to really make the most of it."
Find out more about Malo including his upcoming tour dates on his web site.
Also, don't miss his special video of "I'll be Home for Christmas" that he just recorded as a tribute to the US military.