It's been quite a year for T.I. An early prison release followed by a quick return to the slammer followed by another early release and ANOTHER turn around trip to prison before heading home to his beloved family, friends, fans"and film crew.
The self-proclaimed King of The South has had a tumultuous and somewhat ironic journey to the top and the bottom, and may now end up somewhere in the middle. T.I. first headed to prison on gun charges; but only after he filmed a reality special aimed at keeping kids out of trouble.  The next time he wound up in the hot seat, (this time for a parole violation) he conveniently saved a suicidal fan from jumping off a building by literally talking him off the ledge.  Upon his release, Tip wasted no time jumping back into the limelight. He has already filmed another reality show for BET, T.I. & Tiny: The Family Hustle, which started rolling the moment he stepped off the prison grounds.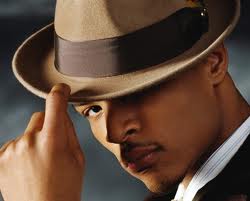 He was greeted with open arms just days after his release at the BET Hip Hop Awards, where he kicked off the night's festivities by hitting the stage for a performance ofI'm Flexin' alongside Jeezy, spitting lyrics that described his current sentiments. I been out of sigh been out of mind¦another year of prison promise this is it for me trying to make It through the storm should be makin' history. No feeling sorry keep your pity and your sympathy good or bad take it like a man whatever meant to be.
During his time in prison, it seems T.I. kept busy writing more than just rap lyrics.  Last month, he released his first novel, Power & Beauty. "It's a fictional novel. It's about a couple teenagers thrust into a very adult situation after…tragedy strikes their home and their mother dies, he told fans at BET's 106th & Park.
In a puzzling effort to rehabilitate his public image, Tip invited the world into the walls of his home where he lives with ex R&B star, Tameka, (aka Tiny) and their five children. Tameka and I have a strong, loving family," said T.I. "In this family documentary, you will see the challenges of raising children while balancing a career. It's like a lot of families, only our home is in the spotlight, he said.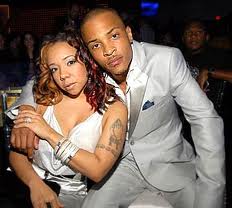 Tip has managed to stay out of trouble since his last release from prison, avoiding the bait thrown out by another controversial character, 50 Cent. Last month, Fifty spoke out against T.I.'s last arrest, insisting that his wife, Tiny, should have taken the heat.  Tip's response was straight to the point.  I'ma tell you, 50 Cent and anybody else, we not gonna have no discussion about what my ole lady should'a, would'a, couda done for anything as it pertains to me. We ain't gonn'a do that. I'm the only one in my family that's gonna take a lick when it pertains to the legal system. I feel that a person that stands behind his woman for a criminal charge is a coward anyway.
He also took some time to weigh in on some political issues, including the Occupy movement and gay marriage, telling Vibe, If you're gay you should have the right to be gay in peace, and if you're against it you should have the right to be against it in peace.
Aside from filming his reality show, T.I. wasted no time getting back in the studio.  He has appeared on numerous features since his release, and has been prepping his eighth full-length album, Trouble Man for a February release. Despite his recent hardships, he's certainly not short on confidence. I got something to prove to myself. I ain't got nothing to prove to nobody else 'cause at the end of the day, I'm a marquee artist and I think my numbers speak for themselves. I'm on my eighth album and ain't nobody eight albums in right now, who's really relevant. Besides Jay-Z, Lil Wayne, it ain't a lot. So, I got something to prove to myself, not nobody else. I always knew and I will always know what I'm capable of.
The project includes features from Usher, Big K.R.I.T. and Pharell Williams and is rumored to contain a verse from the late Pimp C. Last month, T.I. told Vibe about the rest of his wish list. I'd love to work with Ke$ha, I want to work with Cee-Lo, Bruno Mars. I'd love [to work with] Frank Ocean, Miguel. I like to work with a lot of different people that can provide a lot of different sounds, he said.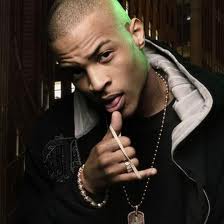 Trouble Man is meant to reflect Tip's past as a wild child, a final ode to his glory days before he settled down. The name of the album is Trouble Man and every song onthere is about things that can get me in trouble, reminiscing on the days where I used to run wild and do my thing the way I used to do it. I got records that's just totally intellectually ignorant, he said. "This is the first project where I'm talking about things that I've experienced before that I'm not necessarily experiencing now cause I'm not doing a whole lot of partying. I do a little bit but not a lot… nothing like when I was in that life."
His single, Pyro is already heating up airwaves, and fans seem quick to forgive and forget.  Just last week, he announced via Twitter that he would release a mixtape before his album drops. He'll be dropping a new mixtape titled Fuck Da City Up at 12:01am on New Year's Day, making it the first release of 2012.
With a minimal amount of media backlash to contend with, T.I. looks like he's on his way back to the top. Only time will tell if he's days as a Trouble Man are truly over.