Christmas comes once a year, and this year we'd like to give you free downloads of songs by some of the best and most distinct voices on OurStage. The seemingly bottomless pool of talented vocalists on the site made it hard to narrow down our list. But, we're sure our picks will satisfy your musical cravings. Enjoy!
"Colorado Rain" by Fiske and Herrera is a beautiful folk tune that combines Amy Herrera's sweet vocals with Jared Fiske's soft tones to create perfect harmony.
If you're looking for a spunky, hard-hitting song which flat out rocks, look no further. "The Other Side Of You" by June Divided proves once again that a woman can rock just as hard as any man. And front-woman Melissa Menago's strong voice never fails to impress.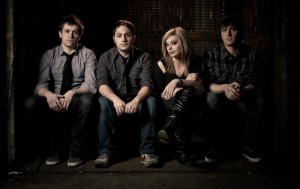 On the complete other end of the spectrum is "I'd Rather Not Know" by country singer Adam Sanders, whose deep, hearty vocals make you melt. Sanders exemplifies how great country can tug on your heart strings.
Tess Henley's sultry, soulful voice is truly unmatched. "Disguise" shows off her sensational vocal power and range in a gorgeous tune that'll have you begging for more.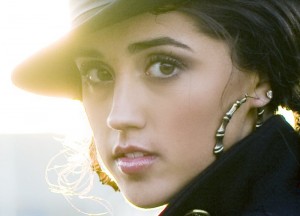 Next, "Fire Away" by Acalasia uses front woman Krystal Shore's enchanting tones. This well-crafted song takes you for a journey, and makes you feel the emotion of every word Shore sings.
Paul Davidson's voice has charming quality that"paired with his infectious melody in "King in Me""makes you wanna get up and dance. His blend of technical vocal ability and true passion for his craft really shows.
And last but not least, The Callen Sisters' song "Lullaby" is a soothing melody that possesses the ability to wash over you and bring you back to your childhood. The way that Jessa and Beth Callen's voices fit together and harmonize is a treat.
Listen to the playlist, and download all of these amazing songs here!

Who is your favorite OurStage vocalist? Share your thoughts here!