The world's top selling female recording artist of all time is taking a more current approach with her next album. Despite seeming previously reluctant to jump aboard the hip hop train, Madonna has now decided to team up with both M.I.A. and Nicki Minaj for a track on her upcoming album. While the currently-unnamed album is set to be released in 2012, this particular track, "Give Me All Your Love" was leaked just last month much to the pop icon's dismay. However, despite Madonna's unhappiness about the early unveiling of her material, much of the feedback seems to be fairly positive about the song. And that was the version before M.I.A. hopped on board.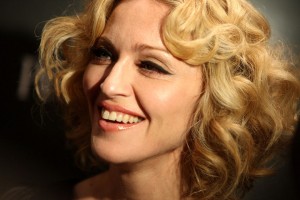 Adding two fierce female rappers to an album by the preeminent Queen of Pop seems like it could be a good idea. This collaboration proves once again what a savvy businesswoman Madonna is. Everyone knows she can sell records and sell out shows without collaborating with other artists, and that she's willing to reinvent herself in order to stay current. Despite the generational differences with Nicki and M.I.A., Madonna is still a force to be reckoned with, and I'm extremely excited to hear the completed track and what other surprises the album has to offer.
What are your thoughts on this collaboration? Can Madonna pull it off? Share your thoughts in the comments.