The Roys may be the toast of bluegrass music, especially after having just won the prestigious Inspirational Bluegrass Artist of the Year award from the Inspirational Country Music Association, but that doesn't mean they don't have their feet firmly on the ground.
The duo are hard at work writing for their next album, the follow up to the critically-acclaimed Lonesome Whistle that included the hot single "Coal Minin' Man," that went to No. 1 on Power Source's Bluegrass Top 35 chart and HotDisc International Top 40 Chart.
They also recently announced that they will host the First Annual Christmas 4 Kids Celebrity Golf Tournament in April, soon after they return from their first ever Australian concert tour. The tournament is yet another facet of Christmas 4 Kids, that developed from the Christmas Caravan founded in 1982 by Conway Twitty, Loretta Lynn and the Oak Ridge Boys to help needy children over the holidays.
Siblings Elaine and Lee Roy took a few minutes to chat with OurStage about how they developed their passion for bluegrass, how they write such terrific songs and what their fans mean to them.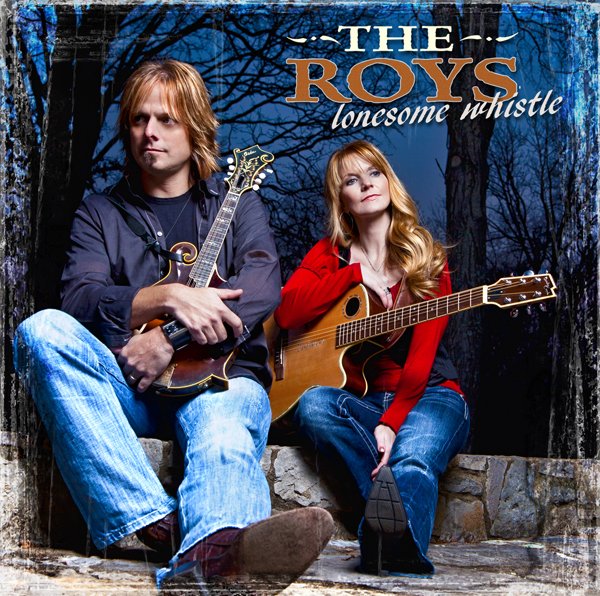 OS: Wow, you have had some year!
ER: We are very excited. In one year, our lives have changed a whole lot.
OS:  How did you come to play bluegrass? I'm sure your high school friends were playing rock and pop, so that couldn't have been cool.
LR: Our mom and dad listened to nothing but traditional country and bluegrass. Our grandpa was playing the fiddle and mandolin and banjo and our aunts and uncles played music all the time. We were around that so much, I remember, from the time we were really, really young. I can remember mom and dad playing Merle Haggard, George Jones, Bill Monroe. That's what we were around, that's what we listened to our whole lives.
ER: We were born in Fitchburg [Massachusetts], but we really grew up in eastern Canada, where our mom is from. We were surrounded by family and they are the ones that really instilled music in us. In the Roy family, nobody plays an instrument. That [talent] comes from my mom's side.
My dad is a master, master player of the radio and, again, all of the Roys loved the traditional side of music. Growing up in that small town, all the cousins and grandparents lived there and they all had instruments. That was a fascinating thing to us. Going to school in the little town [where we lived], everybody was so musical. They all played bluegrass and all played traditional country music. For us, that was a no brainer. That's really what we love and fell in love with.
When we relocated back to Fitchburg, that's when Lee and I took it to a different level and Lee and I said "We really love to play music and we should try to do this in local area venues."
Sometimes it wasn't cool. The kids in high school were saying "Why are you guys playing country music while we're out partying?" But to us, it was another extension of our creativity. We were excited to play our local venues and play the music we love. Little by little, the crowds got bigger and bigger and bigger and to this day those fans are still there for us.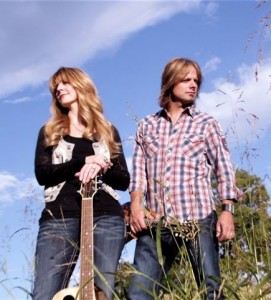 OS: How did you begin to write songs?
LR: There was not a time I really ever thought "I am going to try to write."  I can't really think of a defining moment when I said "OK, I want to write." I can think of times when I wanted to take it up a notch and really concentrate on the writing and hone that in more. I still feel like we are still honing that in. We are still not where we need to be. Like anything else, we still want to try to get better. It's one of those things where God gave us the talent, I believe, and it is up to us to use it. We were very blessed here lately to be able to use it.
ER: For me, I have always been writing, I never really thought anyone would want to listen to my songs. I was just [writing] for myself. The first song I remember writing was when I was fourteen years old. I wrote it for my mom, but I never thought of it as a way of making a living.
OS: Do you remember the song you wrote when you were fourteen?
ER: It was [when] we moved to that little town in [Canada]. They had a little Mother's Day show at the church community center. I wrote it [for that]. I wrote it as a letter to my mom, about moving away to Nashville. I have my dad and Lee in there, too. And I'm saying I'm going to miss you and I'll always be your little girl and I'm going to be back some day…but I have got to find my dreams. Now when I look back, I think God knows what I was doing.
OS: What's your writing style, Lee?
LR: In the past, I never really wrote stuff down unless something [major] really something really hit me. Now when somebody says something cool or I have an idea, I write it down. It may not be the hook for the song or the whole idea for the song, but I find myself writing these ideas down almost daily, if not multiple times a day. I think as a writer that's how you stay fresh. I think you come up with really, really cool ideas when you write about life.
OS: I know fans respond so positively to your songs. What are some of the best fan experiences you've had so far?
ER: To me, it is truly amazing someone even knows who we are. People stand in line to get autographs and have photos [they took] of us at different venues and went to Wal-Mart and had [enlarged]. One lady had made a collage of different shots of us on stage and put it all together. Sometimes they will bring us gifts. One lady crocheted pot holders. That, to me, is amazing. Everybody is busy and everyone has a lot of stuff going on in their lives. To take time out of their busy lives for us is just the icing on the cake.
That's what I love most about my job. I get to sing for these folks. I hope the music is truly touching their lives and takes them away from their daily problems for a little while. For us, to perform for them is truly a blessing.
LR: It really blows your mind year after year at [the annual Nashville event] Fan Fare [at the annual CMA Music Fest] and award shows when you see people come back wearing your t-shirt from a previous tour. It blows your mind. And just to hear their stories about how excited they are to meet you is really amazing. It's amazing our music has done that. We all have these artists we love and their music affects us and touches us. For me, you never think "Someday my music is going to do that to somebody."
Yesterday our fiddle player and I were walking around this [convention] and we saw this family sitting in the hallway. A little kid nine, ten-years-old stopped us and asked "Are you the Roys?" and I said "Yes, sir."
His mom told us he plays guitar and loves bluegrass music and [our song] "Coal Minin' Man." It's so cool to think our music is affecting the younger generation.
[Bluegrass great and multiple GRAMMY Award winner Ricky Skaggs] said there are many cool things about making music… but when you hear those kids listening to your songs and [know they are] influenced by them, you know you are doing the right thing with your music. It's a cool thing.
Find out more about the Roys on their Web site.