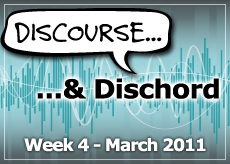 The Good
Gwen Stefani donates $1 million to Japan relief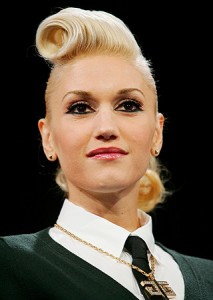 Gwen Stefani announced she will donate a cool $1 million to aid Japan relief efforts. I've been inspired by Japan for many years and have a true love, appreciation and respect for the Japanese people and their culture, the singer said in a statement. The disaster in Japan is beyond heartbreaking and I want to do anything I can to help. Help is on the way, Harajuku girls.
Rebecca Black to donate all Friday proceeds to Japan
Not one to be done by Gwen Stefani, viral sensation Rebecca Black announced on Jay Leno she will be donating all the proceeds of her hit single Friday to Japan. So all you people who downloaded the song as a joke (that's everybody except Rebecca Black's mom), your love of irony will end up helping people in need. We, we, we so excited. Check out part of Black's interview with Leno below.
The Bad
Wyclef Jean shot in Haiti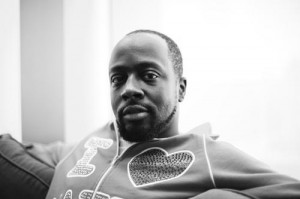 Wyclef Jean was reportedly shot in the hand while in Haiti to support a presidential candidate during the country's runoff elections. That's the song he's singing at least. According to this report, police say the rapper's hand was actually cut by glass. Maybe we'll never know what caused the rapper's owie. Let's just be glad he's going to make it.
Band sells their name for $251,000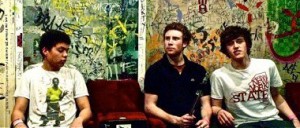 Coming up with a cool band name is tough, but most bands wouldn't turn to corporate sponsors for creative help. Then there's the BuyStock.net Band out of Seattle, who put their name up for auction and named themselves after the highest bidder. (Spoiler alert, it was www.BuyStock.net.) The band got paid $251,000 for their moniker and are probably extremely grateful that Monistat 7 didn't offer $252,000.
The Ugly
Chris Brown freaks out on GMA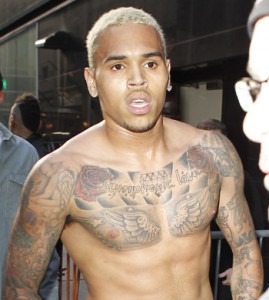 When you're a convicted felon with a history of domestic abuse, here's how you shouldn't react when you're doing an interview for national TV. You shouldn't go back to your dressing room screaming, break a window, take your shirt off, and storm out into the streets into the welcome arms of the paparazzi. Chris Brown did it on Good Morning America and canceled out everything his PR people have been working on for the past two years. Then again, the show invited him back for another interview. So maybe temper tantrums are an effective manipulation strategy after all.
(Excuse us, we have to remove our shirt and score a network TV appearance. BRB.)
Miscellany