Remember the ˜90s? You know, people were talking about getting piercings and getting tribal tattoos, and people were singing about saving the planet and forming bands? Ah, yes, Fred Armisen, we do remember the ˜90s. Ever since we heard The Dream of the ˜90s, on Portlandia earlier this year, we've been super nostalgic for the decade that gave us flannel, grunge and Tubthumping. And apparently, we're not alone"from Nickelodeon to SXSW, everyone is jumping on the ˜90s bandwagon these days.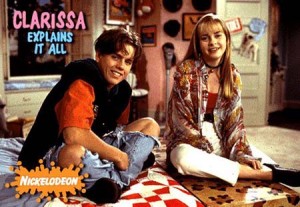 Earlier this month, Nickelodeon announced that they'd be bringing back ˜90s classics including The Amanda Bynes Show, All That, Clarissa Explains It All, Rugrats, Kenan & Kel and Pete & Pete for a Teen Nick nostalgia-fest called The ˜90s Are All That. Sure, the programming block is scheduled to air from midnight to 2:00 AM, which is less than ideal from those of us who require more than 5 hours of sleep a night. And yes, the network definitely left out some choice shows. (No Aaahh, Real Monsters? No Rocko's Modern Life?! C'mon, Nickelodeon.) But hey, we'd take any of these gems over iCarly any day.
Nick isn't the only network going retro with their lineup. MTV announced last week that they're relaunching 120 Minutes, the television showcase dedicated to alternative music. While the two hour music breakdown technically debuted in the late ˜80s, 120 Minutes featured a plethora of outstanding artists in the ˜90s, including Smashing Pumpkins, Weezer and They Might Be Giants. The show was cancelled in 2000 thanks to the success of The Real World and the rest of MTV's successful reality programming (ugh), but with plans to bring back former host Matt Pinfield the network could redeem itself.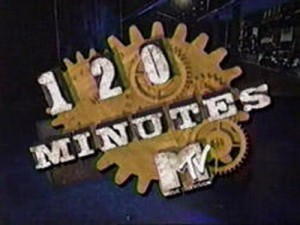 If MTV is looking for talent to feature, and recall the '90s, on 120 Minutes we recommend they check out Theophilus London. The rapper took the stage at SXSW decked out in quintessential '90s gear"Bulls championship tee complimented by Air Jordans"and remarked, "This s— feels like MTV in the motherf—ing '90s, when it was the greatest motherf—ing music network on the planet." London even sampled Whitney Houston's "Always Love You" during his set. So '90s! And with Dave Grohl talking up his Nirvana semi-reunion (R.I.P., Kurt), it's almost like we never made it through Y2K at all.
If all this somehow isn't enough to satisfy you Gen X-ers, rumors have been swirling for months now that Will Smith and the gang could be planning a Fresh Prince of Bel-Air reunion for as early as next year. Now if only we could get Nickelodeon to re-air Angry Beavers and convince Blake Schwarzenbach that it's time for a little Jawbreaker reunion, we'd be all set.