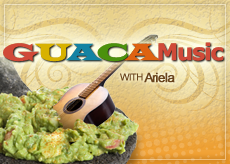 Argentinean artist Sevi Lieb was born with music in his veins. He started guitar lessons at the age of six, entered the conservatory at the age of nine and wrote his first song at twelve.
Years later, Sevi is living the dream. He is in the process of recording his first album and fans are embracing his talent with open arms. Sevi has a strong fan club now, thanks in part to his February Grand Prize win on MTV DEMO, a new Spanish-language site powered by OurStage.com and geared especially towards Latin American artists.
We had the joy of chatting with Sevi about his career, his new album and why he loves about singing in Spanish. This is what he told us:
OS: You are in the process of recording your first album, can you tell us what it is about?
SL: Yes. I am recording my first album and the song The hice daño is the first song on it. We started in September of 2010 and we are working on the final details. I am very happy and the album is coming along great. For those of you who want to hear it, there is a preview on my Web site.
OS: You have more than fifty songs. How did you decided which songs to include in the album?

SL: Wow, this was a difficult process. I worked a lot with Diego Luna (my producer) to select each song. We tried to find a balance that was right for the album. I have a lot of songs that didn't make it into the album and I am still writing songs today. It's amazing how we haven't finished my first album and we are thinking about the second one. Recording an album is an amazing experience, hard to describe. It is as if you are putting all your past and present feelings into something.
OS: You have a big fan club in Argentina, do you think about being famous internationally. Where do you want to be?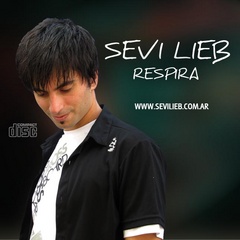 SL: Yes! It is great! This is the moment where all your dreams are starting to come true; it is when you start to realize that there are people who enjoy your songs and lives through them with you. It really is a unique experience.
Today, I try not to think about limits. Every day there is something new, a new step to take. I would love to transcend the border and have my music enter into other cultures. I would love to share the stage with other artist and above all, I hope that the fans go along with me in the ride.
OS: What do you enjoy the most about singing in Spanish?
SL: Spanish is a beautiful language. It has its own poetry, which you can use to express every feeling at any time. Each word can have a particular meaning but mean many other things at the same time, depending on how you pronounce it and how you interpret it. One of the main challenges that I have for the future is to be able to sing in different languages, because you enter into a whole new universe that is both unique and marvelous.
OS: Who are your favorite artists?
SL: Ever since I started writing music, there are several artists who really influenced my writing. Between the most influential ones are Maná, Alejandro Sanz and Sin Bandera. Today I really admire the music from the guys in Camila.
You can enjoy Sevi's music and other great Latin American acts on MTV DEMO. Here is the song that earned Sevi the Grand Prize. Enjoy it. ¡Provecho!