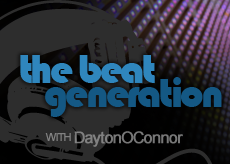 Dance music is to the world music scene as soccer"or football, depending on your preference "is to world sports. Both have global followers and feature spectacular, grand annual exhibitions (soccer has Champions League and Europa Cup among others and Dance music has Ibiza Rocks and Ultra Music Festival). And, let's face it, Americans aren't the best at either. We can't win 'em all, guys.
The other parallel between soccer and dance? A lot of countries would lay claim to being the best at either. While trying to pick a definitive winner in either subject would result in a lot of bickering and hurt feelings, we'll avoid making any definitive statements. And since we're a music site, we'll refrain from talking about sports for the time being. That said, there are a few obvious front runners on the dance scene. We want to give a nod to OurStage's international community and see what different countries have to offer. So, let's take a look at who might be best at getting the world to dance, and check out what the OurStagers can bring to the table.
The Candidates:
France
Two words. French. House. Parisians have worked in years past to give us sexy, groovy music. Daft Punk, Busy P, SebastiAn, Justice, and everyone at Ed Banger Records, Fred Falke and Alan Braxe. The list goes on and on. France's own David Guetta is on top of the world right now, producing mega hits for the Black Eyed Peas. OurStage's Marty Lake borrows somewhat from the electro heritage of his home country his with the heavy beats, housey rave ups and the guitar sounding synth lines that make up his track "Let's Have Some Wolves" which you can check out below.
The UK
Over here at The Beat Generation, we're unabashed fans of dubstep. We've covered it a few times in the past and made our love known for England's dirtiest musical exports like Benga and Skream. They also don't slack when it comes to beautiful, slick dance pop"acts like Katy B and La Roux coming to mind. The Beat Generation also featured an OurStage Brit when Dan Gravelle graced the column. Temple Scene is another act killing it with their own sound. The band crafts deft synthpop with a definite rock edge. You can check out their song "What's Done is Done" below.
The Netherlands

What country has seven of the Top 20 DJs and the Number 1 ranked DJ (Armin Van Buuren) from DJ Mag's Top 100 DJs of 2010? The Netherlands (obviously). The tiny country may have the highest amount of rump shaking per capita of any nation in the world. However, after the rave, after the after party and after the hangover after the after party, you need something a little gentler to come down to. That's where Indojin come in. The 26-year-old Rotterdam-based producer claims R&B and world music as influences of equal measure on his sound. His song "Just Pop It" is currently charting in the Electronica Channel and you check out the beat heavy, melodic "Serene" below.
Honorable Mentions
Spain gets an obvious nod for being the dance party epicenter of the universe thanks to Ibiza. Israel needs to have some recognition for their contributions to electronic music in the past and their slowly rising profile in today's scene thanks to bands like Infected Mushroom and Teflon Tel Aviv. Germany nearly made the cut thanks to current heavyweights like ATB and Paul Van Dyk, and because they gave us Kraftwerk. Finally, Australia was this close to getting on the list with their ascendant rising electro-rock cadre of bands like Cut Copy, Miami Horror and Bag Raiders. However, will.i.am once stated that it was a trip to Australia that led to his discovery of electro and influenced the Peas sound so much. Australia, you get points off for that.