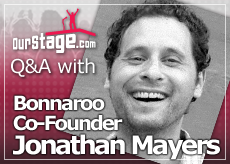 In the summer of 2002, 70,000 music lovers gathered in Manchester, Tennessee for the first annual Bonnaroo Music and Arts Festival. They watched as performances by Ben Harper, Jack Johnson and Trey Anastasio kicked off what would become one of the most expansive and successful yearly festivals around. And while it may have gone through some major changes since that first summer, at its core it's still the same sunny, happy hippie-fest it's always been. We're sure you're as excited about 'roo 2011 as we are, so we sat down with  festival co-founder Jonathan Mayers to get the lowdown on  all things Bonnaroo"from the festival's history to the struggles of keeping the lineup under wraps to what the future holds. (Spoiler alert: it involves roller skating.)
OS: Can you give us the condensed version of how Bonnaroo got started?
JM: Yeah, sure. My company, Superfly, we were based in New Orleans. We were doing events around special event time frames like Mardi Gras and Jazz Fest. We were doing that for a while, and then around 2001 there were a lot of changes in the music business. A lot of big, independent promoters were being consolidated"SFX, which today is LiveNation"so there was kind of a big shift in the concert business. We recognized that traditional concert promoting wasn't, for us, the right business model. We were very much inspired by the big Phish events, as well as the New Orleans Jazz Fest. So we did a partnership with a guy named Coran Capshaw ¦ a prominent artist manager who manages Dave Matthews Band and Phish and a handful of other artists, as well as a promoter based in Knoxville, Tennessee [at] EC Entertainment. We found a site in Manchester, Tenessee, which is 60 miles south of Nashville. And basically a lot of artists we were working with at the time were in the jam band scene, you know, the disciples of the Grateful Dead. In that whole scene there was a tradition that it was all about community"the tape trade, going on tour, artists selling direct tickets to their fans"and so we kind of brought all those artists together. In February of 2002, we announced the lineup, and we used no traditional advertising. Not a dollar spent on advertising. We didn't use Ticketmaster, we used our email list that we had accumulated from doing our events in New Orleans as well as the artists that were on the show. We sent out one email blast and ended up selling 70,000 tickets in two weeks.
OS: Seriously?
JM: Yeah, yeah. So that was the first year, and it came out great. What's unique about Bonnaroo is everything is done on site. We're creating a virtual city. And since that first year, we've really expanded the programming. We've had everyone from Radiohead to Stevie Wonder to Bruce Springsteen to Metallica, Pearl Jam, Jay-Z, My Morning Jacket, Kings of Leon, et cetera et cetera. And we're entering our tenth year this year.

OS: You mentioned that Bonnaroo started out as a jam fest, and now there are so many
different types of artists. Was there a demand for a genre shift?
JM: Well, we've always set out to do a great music festival, not so much any specific genre. One of the reasons we do this is our love of many different types of music. And also our audience" most people don't like just one type of music, you know? We're constantly talking to the fans. What do you want to see? Who do you want to see? The biggest response that we get is, I like everything. I think that with the iPod and music being so available, it's broken down all that segmentation. So for us, it was keep evolving, keep bringing new people into the Bonnaroo experience and keep it interesting. You can't stay the same thing you are, you've gotta keep evolving and yet also pay attention to make sure that it's still in step with the original ethos of why you started it.
OS: Has that been a challenge for you"to have the festival grow and yet preserve those original roots?
JM: Yes and no. I think it's been something that we've been conscious of, but at the end of the day, I think we've taken a few programming chances and I think it's worked for us. I think at the end of the day, it's all just about presenting great artists. That's at the heart of it. You're never gonna please everyone. With Bonnaroo, there's so many options out there that if you don't like one particular artist, you go somewhere else. One of the great things about festivals in general is the sense of discovery. You may go because your favorite artists are playing, but here's an opportunity to discover something.
OS: How do you keep the lineup under wraps for so long? Do people bribe you for the performers?
JM: I just have no friends, really, so I have no one to talk to. [Laughs] No, it's hard, you know? First off, you want to tell people, because you're excited about it. But we try to do our best with rumors that leak out there. We're just happy that people care and want to find out. People definitely want to know. We just do our best to make it somewhat of a surprise.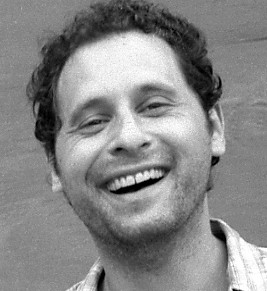 OS: What's the farm like the other 360 days of the year? Do you break everything down? We have this vision of it being like Disney World"going on even when no one is there.
JM: [Laughs] It's actually really cool to be on the property when no one's there. For me, it's like going to camp. I live in New York City, so when I'm able to come down there it's an amazing feeling. All this amazing, positive energy has been there. All these amazing musicians have played the property. And I still remember ten, eleven years ago now first rolling up on the property. So it's magical, but it's basically just pasture land during the rest of the year. We bought the property back in 2007, so during the year we do all kinds of different projects. We built the permanent main stage, all kinds of other capital improvements. So there's a bunch of different work that goes on. We'll be doing other things on the property besides Bonnaroo, but yeah, right now it's not much. It's really cool to go down there when there's snow on the ground, and see the arch and all that. It's cool.
OS: How about some tips for artists"how can they make sure their set at Bonnaroo will be a memorable one?
JM: What's a good way to make your set memorable? I think do what you do. Just do what you do. I think also, take advantage of all the marketing opportunities that are there. Bonnaroo is almost like a press junket, there's photo opportunities, opportunities to do more intimate performances. I always encourage artists to stay and hang out, because it's kind of like summer camp for artists, too. Rarely do they get to see some of the other artists that they're friends with or that they're into. We're also known for a lot of cool collaborations that happen. I'd just say get into the spirit of it and hang out and hopefully be there for the entire weekend.
OS: How do you keep Bonnaroo successful when it has to compete with all the other festivals around now?
JM: You know, I think just in general we focus on what we're doing, and don't worry about the competition and all this. I think for us, we want to keep putting on the best event we can put on, and that's all we can focus on. We're not the only [ones] that puts on a festival, but I think Bonnaroo is certainly different than most events. I think that the camping element is an immersive experience, and we're doing kind of a different look. But there's other great festivals as well. We just want to do our thing and focus on that. We're not in any competition with anyone. We've been fortunate that we've been successful since year one. For us, it's just keep improving, whether it's the experience, the programming, all the elements. Because that's why we do it"to have fun and keep challenging ourselves and keep making improvements. That's all you can do, right? I can't worry about anyone else.
OS: Have you ever had any crazy ideas for festival attractions that you've just never been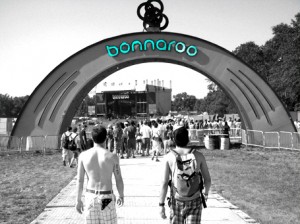 able to implement?
JM: Absolutely. I have crazy ideas every single day. I've been desperately trying to build a roller rink, but for whatever reason we haven't done it yet. But I want to do a roller rink. How badass would that be? You roller skate, right?
OS: Oh, yeah.
JM: It's like, who doesn't roller skate?
OS: You need to make that happen.
JM: I know. Well, maybe if you kind of build a consensus I can help push it through. But yeah, I work on all kinds of cool, different projects. Some of it's like, budget decisions, and real estate decisions, and how much space we have, but we've been able to do a lot of cool things. That's what's great. It's like, each year you kind of do make something different. And someday there will be roller skating, I assure you.
In case you somehow missed it, check out the lineup for Bonnaroo 2011 here! OurStage will be down in Tennessee for the 10th anniversary of Bonnaroo, so stay tuned for coverage in June, and to tide yourself over, check out coverage from last year!