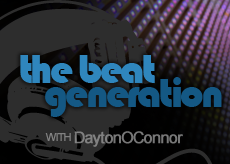 Being a young band just starting out in the business is hard. This is a news flash to no one, and thus not the topic of this week's Beat Generation column. But how hard must it be to get your band off the ground when no one can agree what your genre is? Or worse, if people argue that your genre isn't real?
Chillwave (also known as hypnagogic pop or, ugh, glo-fi) is a word heavy with connotation for music nerds. A buzzy, bloggy genre which emerged in 2009 and quickly became the trendy, hip(ster) electronic genre of the moment, chillwave was, and still is, a contentious term. Many would state that it's not even a real genre of music. If you believe the Wall Street Journal, Hipster Runoff basically invented chillwave in this blog post here. To be honest, there may be some credence to that.
It is clear that chillwave"lacking in geographic cohesion, a web-generated origin and following coupled with a very small roster of prominent artists who would fit the descriptions of the sound, let alone cop to being "chillwave" themselves"is a kind of music which needs more history, needs to be fleshed out more before it can posses a true character.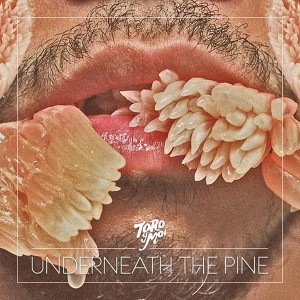 Having just said that, itlooks like 2011 is going to be a big year for those "chillwavers" or "chillwavians" or "chillwavites" (which one is correct?). We've seen album announcements in the past few weeks from many of the genre's more prominent acts including upcoming releases from Neon Indian, Memory Tapes and Washed Out. However, Toro Y Moi got the first shot in when he released his sophomore effort Underneath the Pine this past February to favorable reviews. It's worth noting that there is a stylistic shift in sound between this year's release and Chaz Bundwick's 2010 debut Causers of This. From fractured, shimmering J Dilla-influenced productions to slinky, sly funk-pop with an awesome throwback vibe. Groovy, yes. But is it cool enough, lo-fi enough to be chillwave?
Neon Indian's upcoming Heart Attack, slated for release this summer looks like something more like what we've come to expect from these musicians. A teaser clip featuring main player Alan Palomo shuffling around a snowy Helsinki gives us a taste what his new record will sound like: chilly but not chill, hazy-trippy and stylish as all get out. You can check it out for yourself below.
NEON INDIAN – HEART: ATTACK from gorillavsbear.net on Vimeo.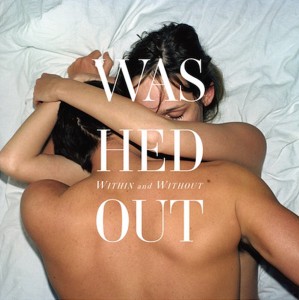 Washed Out made a splash (haha) last week with the announcement of mastermind Ernest Greene's signing to Sub Pop, the release of the sexy album art for his new record Within and Without and the first track "Eyes Be Closed". Greene's project may have the highest stakes and be the most anticipated of all the potential chillwave releases coming up this year. He arguably had the biggest "hit" with his breakthrough track "Feel It All Around" and he's the only major chillwave artist who hasn't had a full length release before this year. Honestly, after hearing about his wedding many thought it might take a bit longer for Greene to crank out a proper debut. But here we are.
Washed Out – Eyes Be Closed by Hypetrak
What's the unifying theme here? There might be some common threads, underlying attributes that link these bands, stylistically speaking. The nostalgia, a disco influence and the hazy removal are all touchstones that these bands have in common. And we just mentioned some of the players; other prominent chillwave bands that come to mind include Small Black, MillionYoung, Teen Daze and whole slew of other bands of that ilk. Also, some OurStagers have gotten in on the chillwave movement. After all, 3D Friends, winner of the MTV "SKINS THEME SONG COMPETITION" actually describes himself as a chillwave artist. That said, is it all enough to make it a genre? Is 2011 the year of chillwave?
We don't have the answers to those questions. But these bands are coming out with a lot of quality material in the near future. If the term chillwave isn't good enough, I hope someone figures out something else that works. The music deserves it.