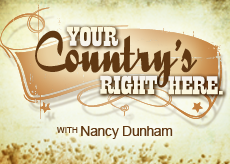 Justin Moore's single "If Heaven Wasn't So Far Away," is a red-hot hit with country fans, but the best may be yet to come.
Moore is confident the other songs on his soon-to-be-released sophomore album, Outlaws Like Me, will also catch listeners' ears and make the album a classic. Industry insiders and record company representatives arguably agree, bumping the album's release date up to June 21, a full one-and-a-half months ahead of its originally scheduled date.
"I am very, very proud of this album," said Moore. "I put the proverbial blood sweat and tears into it. It really is about my life over the past couple years."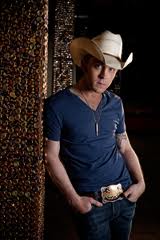 His life has had plenty of high points including four Top 40 singles from his self-titled 2009 debut album. The hits include "Small Town USA" that went to No. 1 and "Backwoods" that went to the Top 10. Let's not forget personal milestones too, including the 2010 birth of his daughter Ella Kole.
Of course, there has been sorrow including the death of some of those close to him. His beloved grandfather died of cancer just about eighteen months ago.
At the time, Moore's wife was about six months pregnant. One of the most joyous memories Moore has of his grandfather's last days was sharing his then unborn daughter's name with him.
Such memories are one reason the song "If Heaven Wasn't So Far Away" resonated so strongly with him.
"The whole entire song is incredible," said the Moore. "Songs like this are the reason I got into country music and play country songs. It evokes every emotion you have. It makes you laugh, it makes you cry."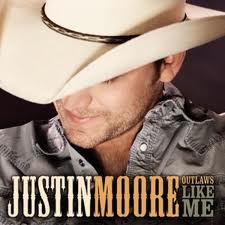 Fans arguably feel the same way as evidenced by the single's debut in the Top 40 and a quick jump into the Top 20 of Billboard Hot Country songs.
"I never lost anyone until a few years ago and then it was like 'Bam, Bam, Bam,'" said Moore. "Unfortunately everyone can relate to [the song]. You know, I am a country fan first and foremost. I grew up in a town in Arkansas with 300 people. I can't wait to share this music with other fans."
Justin has some solo shows scheduled and is also part of the Revolution Continues Tour with Miranda Lambert and Josh Kelley. For concert dates and other news, check Justin's Web site.