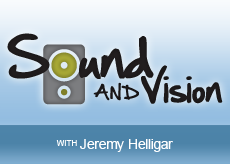 If nearly ten seasons of American Idol have taught us anything, it's this: To the victor do not always belong the spoils. Just ask Taylor Hicks and Kris Allen. Or Ruben Studdard. Or Lee DeWyze.
And then there was season three.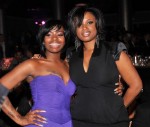 For third Idol winner Fantasia Barrino and seventh-placer Jennifer Hudson, life since 2004 has been up, down and sideways. Following a brief disappearing act, the third-season castoff nabbed a starring role as girl-group castoff Effie White in the Broadway musical-turned-feature film Dreamgirls (beating out former Idol rival Fantasia, among others, for the part) and won just about every major film prize, including the 2006 Academy Award for Best Performance by an Actress in a Supporting Role. As with so many who've received that particular honor, her post-Oscar acting gigs"Carrie Bradshaw's assistant in the first Sex and the City movie, a lead in The Secret Life of Bees"have been as spotty and sporadic as Fantasia's album releases.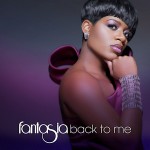 Ah, yes, Fantasia's music career. It's been okay, but somewhat short of spectacular. When her third album, Back to Me, outdid lowish expectations last August by selling 117,000 copies in its first week and debuting at No. 2 on the Billboard 200 album chart, some blamed it on the publicity surrounding a suicide attempt weeks earlier in which Fantasia, who had been dealing with fallout from an affair with a married man, swallowed a bottle of aspirin.
Meanwhile, Hudson was going through some turmoil of her own. Following her Oscar score and the release of a self-titled debut album that ultimately went gold in the US, she suffered a triple blow in 2008 when her mother, brother and nephew were found murdered, and her sister's estranged husband was charged with the slayings. In the two and a half years since, Hudson's been better known for being a survivor, for being a new mom (to son David, twenty-one months), for losing a ton of weight than for her singing or acting.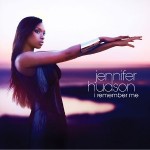 Now Fantasia and Hudson have something else in common, besides self-affirming current album titles (Back to Me and I Remember Me, respectively): For their next act, both are pretending to be someone else. Hudson will star as Winnie Mandela, the controversial ex-wife of South African President Nelson Mandela in the fall biopic Winnie, and Fantasia has been cast as Mahalia Jackson in an in-the-works big-screen story based on the gospel great's life. Hudson might have more to lose simply because as an Oscar winner, she has more to live up to"though only as an actress. She's had respectable success making albums, but they seem almost like career filler. She should be Beyoncé's healthy competition, making life imitate Dreamgirls, getting the best hitbound beats and ballads that money and Oscar clout can buy. I recently caught her on The Graham Norton Show, and although she sang the hell out of of the title cut from I Remember Me (even fellow guest k.d. lang seemed to be genuinely moved), she appeared strangely distant and disinterested in promoting it. Her heart didn't seem to be as into it as her soul (singing). It's as if she's not sure which should get top billing"acting or albums"and music might just be holding her over until her next killer film role.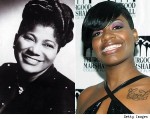 Winnie Mandela would seem to be just that, but the film still has zero buzz (not even its own Wikipedia entry) and nothing about the trailer, throughout which Hudson wears a strangely vacant expression, suggests that major accolades will be forthcoming. Fantasia, on the other hand, has lowered expectations because its her first major film role and because fewer people know anything about Mahalia Jackson. But she's got God on her side: Her gospel singing is guaranteed to rock moviegoers and the folks in charge of creating awards buzz. And if her level of passion and commitment on the set comes close to what we've heard on record or seen on stage, she could very well be next to graduate from Idol contestant to Oscar nominee.
Should that fail to happen, there's always Aretha Franklin, a role both Hudson and Fantasia may have been born to play and for which they'll no doubt duke it out when casting commences for that Queen of Soul-sanctioned biopic.
And the season three race continues….