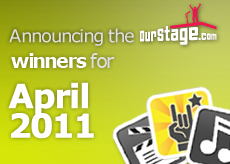 Each month, OurStage awards prizes to over forty talented artists in a wide variety of genres. Congratulations to these OurStage members who won the support of the fans and topped their respective channels in April 2011!
Want to see your favorite artists here? Keep judging, and next month, it could be your help that brings them to the top.
Grand Prize Winners
Top-ranked artists in the seven finals channels win $1,000 to go toward recording their next album, funding their next tour, getting new gear or anything else to take their career to the next level!
Click on the artist's name to view their profile, or click on the song title to listen to their winning song.
Urban Winner: Jeremy and Rebecca – "Miracle"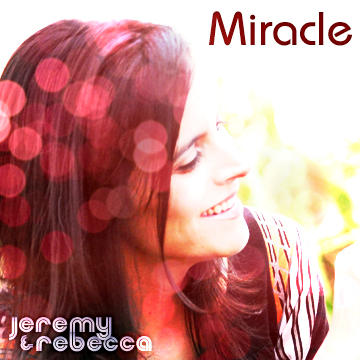 "Miracle" by singer-songwriter duo Jeremy and Rebecca is something completely unique"combining influences from pop, disco, rock and soul, just to name a few. It's easy to see why it's become so popular with OurStage listeners!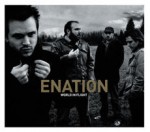 For the third month in a row, Enation placed high up on OurStage's Rock Channel with their song "Burst Wide Open". Listen to the meaningful lyrics and the catchy vocals, and you'll understand why it's always at the top of the charts.
Country Winner: Brad Dunn and Ellis County – "Feed the Chickens"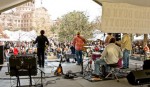 Brad Dunn and Ellis County formed in Austin, TX, and their country roots are evident in their winning song "Feed the Chickens". The twang of the guitar and the strong country vocals helped make this song a winner!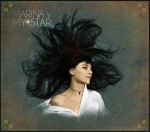 When listening to Marina V's "You Make Me Beautiful", the first thing you'll notice is her angelic voice. But keep listening, and you'll notice the lyrics and rhythms that brought this song to number one on the pop charts!
Specialty Winner: Dusty the RoboDrum – "Amen"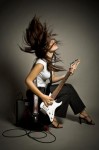 Blue's musician Dusty the RoboDrum adds a unique, modern twist to the typical blues sound. His winning song "Amen" shows off this combination of classic blues with a contemporary flavor.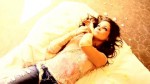 It's hard to believe that Sierra Noble's "Possibilities" could get any more beautiful than the song itself, but this winning video only enhances the sweet music.
Pro Performance Winner: Eddie Bush – "Another Dry Place"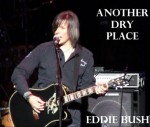 Country singer Eddie Bush showcases his talent in this live video of "Another Dry Place", shot at the North Charleston Performing Arts Center.
Channel Winners
The artist in the Number 1 spot in each regular channel at the end of the month is awarded a $100 Amazon.com gift code.
Wanna hear/see the highest ranked music in all OurStage genres? Check out the audio and video playlists below.
OurStage Best Predictors
Fans who judge battles with the highest degree of accuracy are rewarded as Best Predictors with Amazon gift codes. Meet March's Top 3 individuals who possess an outstanding ear for identifying talent and help build the foundation for the other members of the OurStage community.

Gold Predictor: Midnight Joe

Silver Predictor: Rod Smith

Bronze Predictor: johnnyapollo