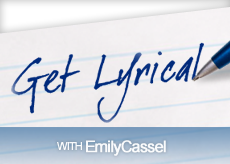 Ah, May. The sun is out, the birds are singing and we find ourselves yearning for plucky acoustic tunes from sweet but sassy singer-songwriters. (That happens to everyone, right?) Luckily, we have Shining Rae and her summery track Dreaming, to both satisfy our craving and provide us with an anthem to help survive bad dates. Because what could make you feel better than hearing someone else's terrible dating stories?
Shining Rae's first date with this unnamed gentleman doesn't go so well. He shows up with pink roses (typical) and our girl isn't impressed. I want more than your cheap thrill/Spare me with the silly frills/Impress me with originality. Maybe you think she's being demanding, but Rae isn't totally heartless"she just knows what she wants! She even decides to give her guy another chance, but unfortunately date number 2 doesn't go much better. Next date you're driving a CLK/You didn't even open my door, that is not okay. We have to side with Shining Rae"chivalry isn't quite dead yet.
Of course, this mystery man does have a few redeeming qualities. Your kiss, your hug, your smile/entertain me for a little while, Rae sings. But alas, this relationship is not meant to be, and Shining Rae decides to let him down easy. You're not Mr. Right/So I've got to let you go. We can't fault her for kicking this guy to the curb, with that warm, sugary voice of hers it's hard to imagine she would do anything without good reason. A sweet girl with a heart of gold should be treated like the princess that she is, Shining Rae states on her profile, and we couldn't agree more. You go, girl!
Check out Dreaming below and unleash your inner diva.