Lindsey Buckingham occupies one of the odder positions in the already off-kilter business that is the modern-day music industry. Though Buckingham is the co-leader and driving force behind one of the bedrock bands of the classic-rock universe, the Fleetwood Mac singer/songwriter/guitarist's long-standing, if sporadic, solo career is considerably more of a boutique operation. This is especially true with the arrival of his latest solo outing, Seeds We Sow, Buckingham's first-ever release outside the major-label realm. Buckingham had been working under the Warner/Reprise umbrella ever since his band's self-titled 1975 blockbuster album, but after his contract ran out following his last solo outing, he found the majors to be both uninspired and uninspiring in regard to his new work. As we all know, he says, the model of the large record company, you might say it's broken. But you might just say it's insensitive to the sense of possibility, the sense of risk-taking, the sense of nurturing that it used to provide artists. Consequently, he's gone the indie route with Seeds.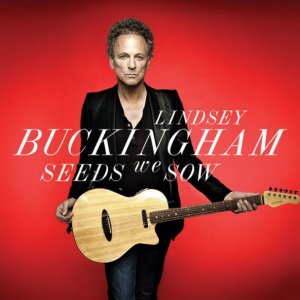 Not only has Buckingham taken the means of production into his own hands for this album, he's taken over responsibility for pretty much every other aspect of the record too, writing, playing, engineering and producing everything himself. How does the process of building a track work in this kind of one-man-band situation? You may start with a melody idea, you may start with a guitar idea, explains Buckingham, it's kind of like painting, you commit to one thing to make a start. You could say it's a more subconscious process. I'm not one of those people who necessarily sits down with something that's completely finished¦the writing part of it kind of goes along with the recording part of it.
Of course, it doesn't hurt that Buckingham is a world-class guitar stylist, and a number of the album's songs are based around his unique acoustic finger-picking technique. Asked about how he developed his unconventional approach, he muses, It was just kind of a hybrid of things. Part of it is starting really young and not taking lessons, and not knowing what was correct or what wasn't. Early on I was listening to a lot of Elvis, so you have [Presley's lead guitarist] Scotty Moore, who played with a pick but also used his fingers. He was a pretty orchestral player. When the first wave of rock music died away, folk music took its place in terms of my interest¦and I did sort of dabble in banjo, enough to have that be a bit of a reference point. It was really just the fact that I started doing it myself and found my own way of approaching it. When I first started with Fleetwood Mac they said ˜Don't you think you ought to use a pick?' It's a little late now, he jokingly reckons.
Besides such self-penned acoustic-based tunes as the title track and Stars Are Crazy, Buckingham's six-string skill serves him well on a compact cover version of the Rolling Stones ballad She Smiled Sweetly, from the band's 1967 Between The Buttons album. Buckingham's 2006 release Under The Skin featured another Stones composition of a similar vintage, I Am Waiting. Is Lindsey a heavy-duty Stones head? I'm a Stones fan all around, he says, but the songs that I've covered are from a certain period, sort of late Brian Jones, when he was countering all the Chuck Berry-isms with a lot of European colors. I was looking for something else to end the album with, to more or less bring it back to where I started, and that just kind of reared its head and seemed to fit.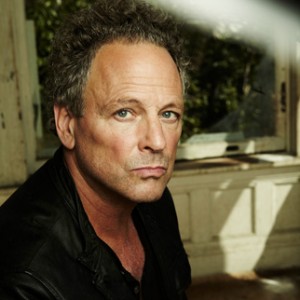 But despite the presence of these delicate acoustic numbers, Seeds We Sow is nevertheless dominated by fully fleshed-out arrangements, for the likes of Illumination, When She Comes Down and That's The Way That Love Goes, which make use of sparkling production, frothy harmonies and irresistible hooks that wouldn't have sounded out of place on either Buckingham's first couple of solo albums or Fleetwood Mac's 1982 Mirage. To do those songs justice on tour, he's assembled a small but powerful band of old cohorts: guitarist Neale Heywood, drummer Walfredo Reyes and Brett Tuggle on keyboards, guitar and bass. I'm doing a fair number of songs just on my own, he explains, but most of these songs are ensemble, and they need a band. I thought it would be more interesting, certainly, to do new songs that are as close to the recorded versions as we care to get, so we've done that. Of course, you don't really get away without doing a few other things, too, that people might want to hear, so you try to mix it up. But we're doing about eight or nine new songs.
And while one often gets the impression that veteran rockers are contractually required to refer to their latest release as the best thing I've ever done, Buckingham's own enthusiasm about Seeds We Sow seems quite genuine. Maybe because there was no agenda ahead of time, I just let the dice fall where they were, he recalls, and this is what I ended up with. But the thoughtful songsmith soon owns up to a more personal influence on his latest aesthetic achievements as well. There's also the fact that I saw a lot of my friends who were parents and spouses in decades past who were not really there for their families, he offers, and I didn't want to be one of those people¦I was very lucky to meet a beautiful lady and have children relatively late, and that kind of informs one's life at a point when one is ready to be a consistent presence [at home]. And I think it informs your life as an artist as well. So all of that kind of comes into play on this particular work, and I think that's one of the reasons I'm so proud of it.